South Korea to launch 2nd Dokdo-class ship this month
The Republic of Korea Navy's second Dokdo-class amphibious assault ship will be launched this month, the Defense Acquisition Program Administration (DAPA) said.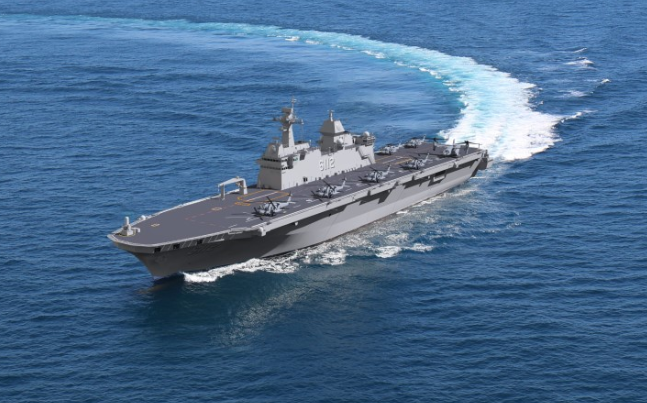 The launching ceremony for the new ship, named ROKS Marado, will be held at Hanjin Heavy Industries & Construction shipyard in Busan on May 14.
The keel-laying ceremony for the vessel took place at the Hanjin shipyard in April 2017.
Featuring a length of 199 meters and a width of 31 meters, Marado is expected to be commissioned in 2020, following tests and evaluations, according to DAPA.
The first Dokdo-class vessel, ROKS Dokdo, was launched in 2015 and commissioned two years later. It is said to be one of the largest amphibious assault ships in Asia.
Compared to the previous Dokdo-class ship, ROKS Marado was designed to incorporate improvements and upgrades as well as new technology, DAPA explained.