Aircraft carrier USS Theodore Roosevelt returns from seven-month deployment
US Navy aircraft carrier USS Theodore Roosevelt (CVN 71) wrapped up a seven-month deployment to the Middle East and Asia Pacific returning to San Diego on May 7.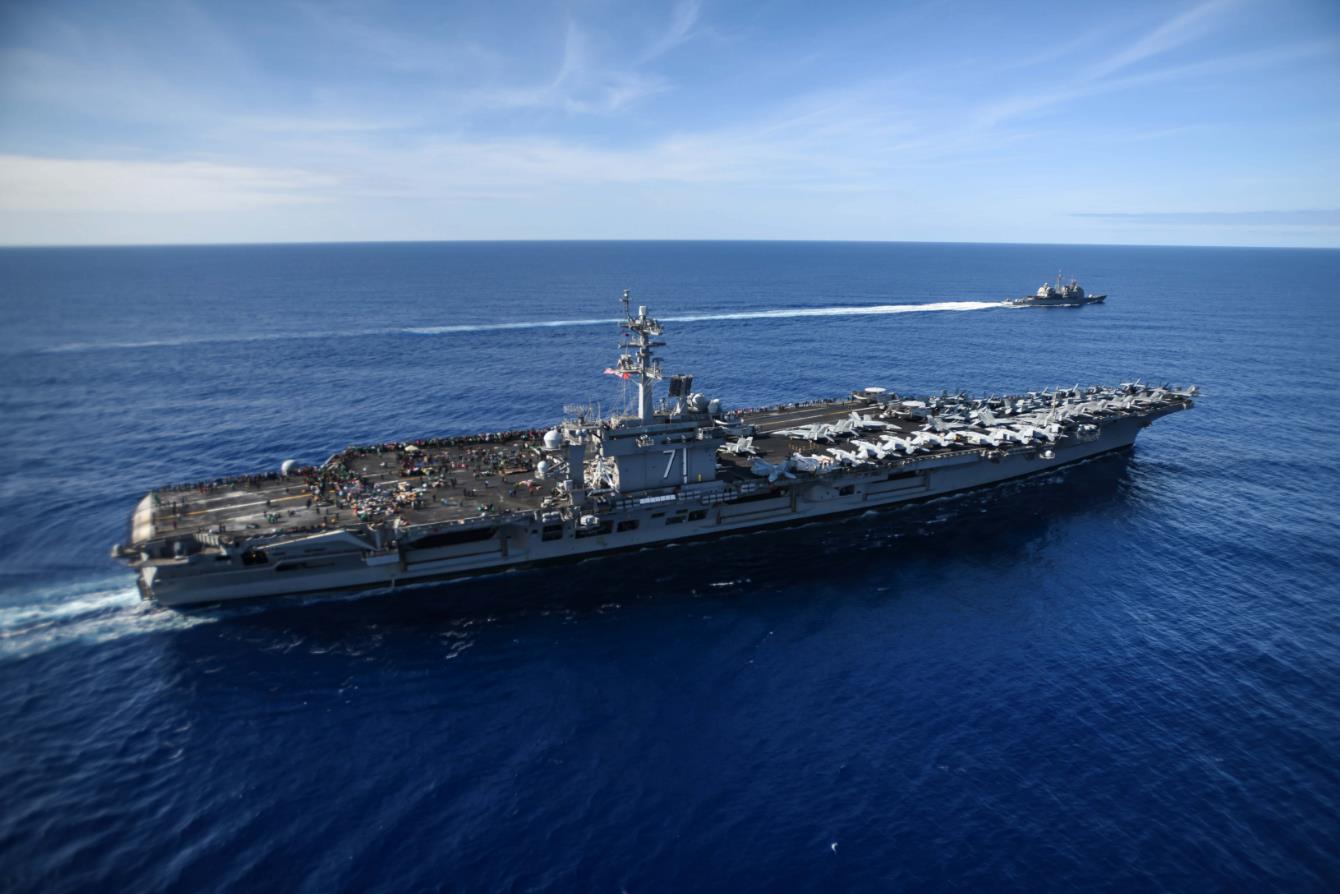 CVN 71 returned to San Diego together with guided-missile cruiser USS Bunker Hill (CG 52) which is part of the Carrier Strike Group (CSG) 9.
Theodore Roosevelt departed San Diego, October 6 and spent the deployment supporting operations Inherent Resolve and Freedom's Sentinel, as well as maritime security cooperation efforts in 5th and 7th Fleet areas of operations.
The ship transited more than 56,000 miles, and made five port calls in four different countries, to include the United Arab Emirates, the Kingdom of Bahrain, the Republic of Singapore, and the Republic of the Philippines, as well as port calls in Hawaii and Guam.
Led by Rear Adm. Steve Koehler, commander, Carrier Strike Group (CSG) 9, the Theodore Roosevelt performed at a high level.
"Over the past seven months, the 6,000 sailors and marines of the TR Carrier Strike Group have performed superbly in every mission and in every task that was asked of them. This team has embraced a culture of excellence that comes directly from their routine professional approach to everything they do," said Rear Adm. Steve Koehler, commander, Carrier Strike Group (CSG) 9. "They continue to exceed expectations and set a phenomenal standard for all to emulate. I could not be more proud of them or more honored to serve with them, and it's great to be home with the family and friends that enabled them to serve so well."
214 days after departing San Diego, #USSTheodoreRoosevelt returned home today. Take a look back at #CVN71's deployment to @US5thFleet and @US7thFleet – by the numbers. #USNavy pic.twitter.com/AyIHmsHb32

— U.S. Pacific Fleet (@USPacificFleet) May 7, 2018
Theodore Roosevelt worked with more than 10 countries including Japan, South Korea, France, India, the Kingdom of Bahrain, and the Republic of Singapore to increase theater security cooperation through various maritime operations.
Approximately 70 aircraft from the squadrons of Carrier Air Wing (CVW) 17 flew 8,319 hours and 1,164 combat sorties and performed counterterrorism operations in Syria, Iraq, and Afghanistan.
Theodore Roosevelt also earned the 2017 Battle Efficiency "E" award for West Coast aircraft carriers, and became the first aircraft carrier on the West Coast to earn the Jackie G. Brown Fleet Logistics Excellence award.