USS Manchester (LCS 14) heads for commissioning site
The future USS Manchester (LCS 14), the newest littoral combat ship (LCS) to be delivered to the US Navy, got underway from Austal USA in Mobile, Alabama, on May 5.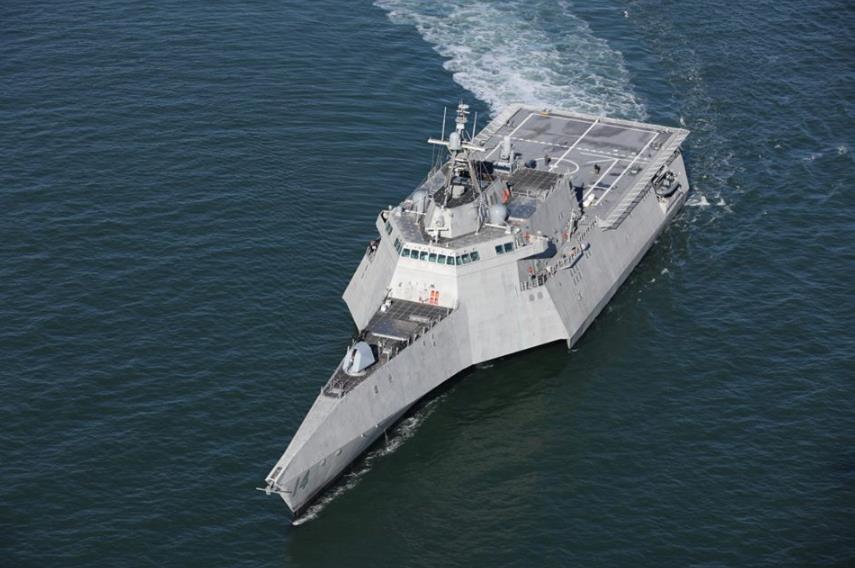 Manchester is en route to Portsmouth, New Hampshire, where it is scheduled to enter service following a commissioning ceremony on May 26.
After the commissioning, the ship will begin her transit to her homeport of San Diego. As part of her sail around, Manchester will conduct regularly scheduled equipment and systems checks, training, visit several ports and transit through the Panama Canal.
"We are proud to take full ownership of our new ship, but we also thoroughly enjoyed our time here in Mobile, Alabama and were welcomed with open arms by the local community – especially the Mobile Navy League," said Cmdr. Emily Bassett, the ship's commanding officer. "We left our homes in San Diego in August of last year for the shipbuilding yard here in Mobile, so after commissioning we are looking forward to re-uniting with our families when we return to our home port this summer."
Manchester is the twelfth littoral combat ship delivered to the Navy and the seventh LCS of the Independence variant. The Independence variant is noted for its trimaran hull design, and large flight deck size.
"Manchester will be the ninth LCS homeported in San Diego, continuing to advance our nation's desire to grow our Fleet in capability and size to a 355-ship Navy," said Capt. Matthew McGonigle, commander, Littoral Combat Ship Squadron ONE and a native of Turnersville, New Jersey. "LCSs play an important role in ensuring we can deter and defeat current and future threats in an increasingly complex, security environment."