BMT Australia opens Adelaide office
Maritime engineering consultancy BMT Australia opened a new office in Adelaide, South Australia, in a ceremony on May 14.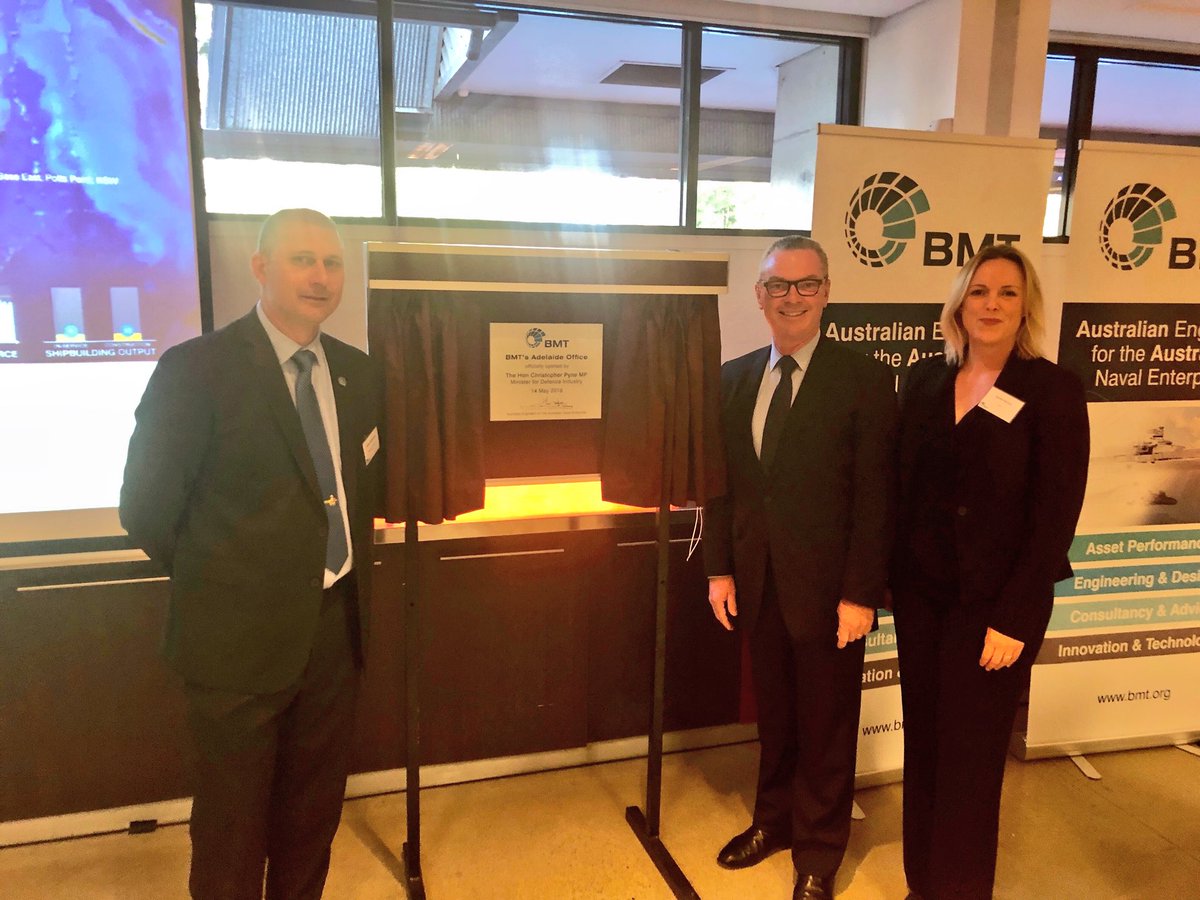 The ceremony was attended by Australian defense industry minister Christopher Pyne who formally opened the company office.
Minister Pyne welcomed the company's expansion to Adelaide.
"It is fantastic to see BMT Australia expanding its footprint after operating in Australia since 2005," Pyne said. "The new Adelaide premises will house a submarine engineering capability and members of the senior leadership team including the Managing Director and Chief Financial Officer."
"By July the company is set to double their staff in Adelaide to almost 20."
BMT Australia, a subsidiary of BMT Group, is a maritime engineering, science and technology consultancy which was involved in a number of naval defense projects. The company has been supporting major defense projects for years including the Air Warfare Destroyers and Landing Helicopter Docks.