Chesapeake 2018: French Rafale jets are flying from USS George H.W. Bush
After arriving from France to US early April, French Rafale jets have now joined the aircraft carrier USS George H.W. Bush (CVN 77) for a combined Chesapeake 2018 exercise.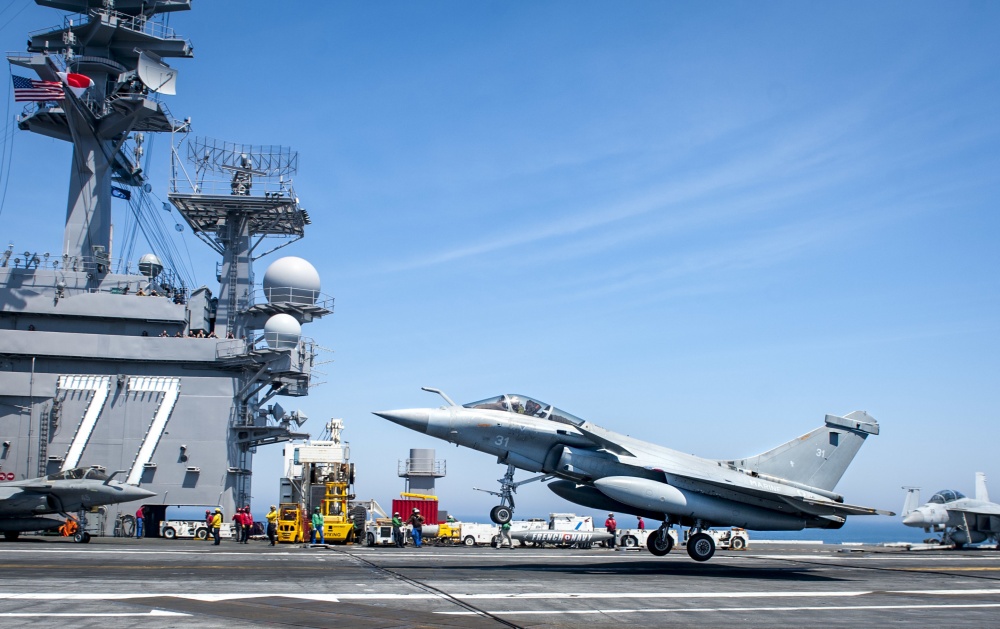 The George H.W. Bush Carrier Strike Group (GHWBCSG) and French Carrier Air Wing (Groupe Aerien Embarque) departed Norfolk May 7 to begin carrier qualifications.
French and US sailors will conduct a series of arrested landings and take-offs from the aircraft carrier to maintain their naval aviation proficiency. Groupe Aerien Embarque consists of one E-2C Hawkeye, 12 Rafale Marine multi-role combat aircraft, and 27 pilots looking to keep their skills sharp.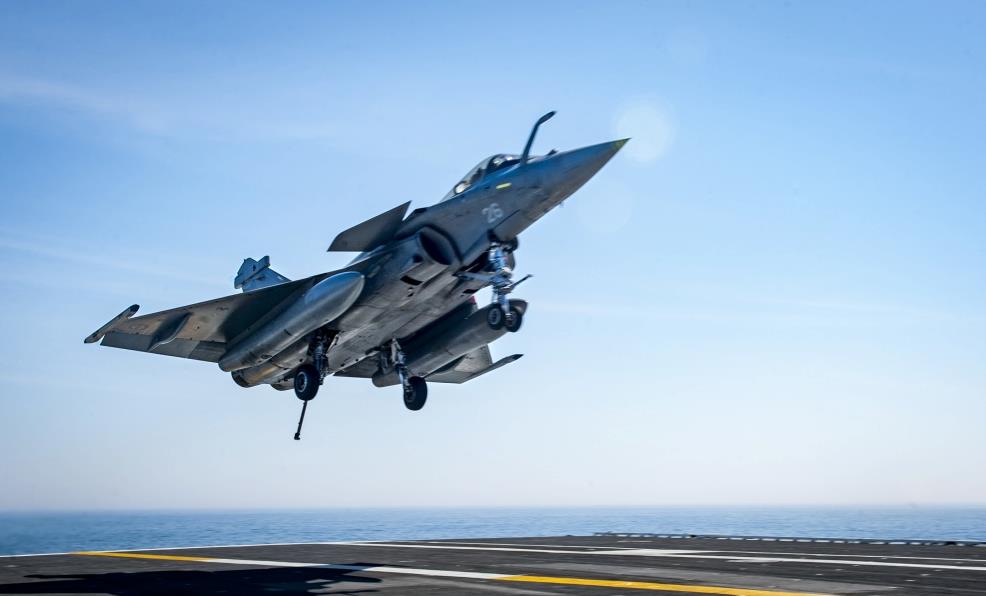 "In preparation for the underway portion of this exercise the Rafales and Carrier Air Wing (CAG) 8 aircraft worked side-by-side out of [Naval Air Station] Oceana doing tactical missions," said Capt. Sean R. Bailey, commanding officer of GHWB, "… Now that we [have] them out here, the first step is to get everyone carrier qualified … and once we do that we'll progress into the tactical missions. Instead of long periods where we have the flight deck open, we'll progress to cyclic flight operations."
The French Navy has one aircraft carrier, Charles De Gaulle (R 91). It is the only other short form take-off nuclear carrier outside of the US Navy, and is undergoing a maintenance period, present a unique training opportunity. Approximately 3, 700 US Navy sailors and 301 French sailors are able to maintain, launch and recover aircraft to strengthen interoperability between US and French naval forces during Chesapeake 2018.
Chesapeake 2018 is named for the historic Battle of Chesapeake during the Revolutionary War during which French naval ships cut off British supply lines to General Charles Cornwallis in Yorktown, Virginia. The French Navy's victory stranded Cornwallis' army, and less than eight weeks later he surrendered to Gen. George Washington's Continental Army.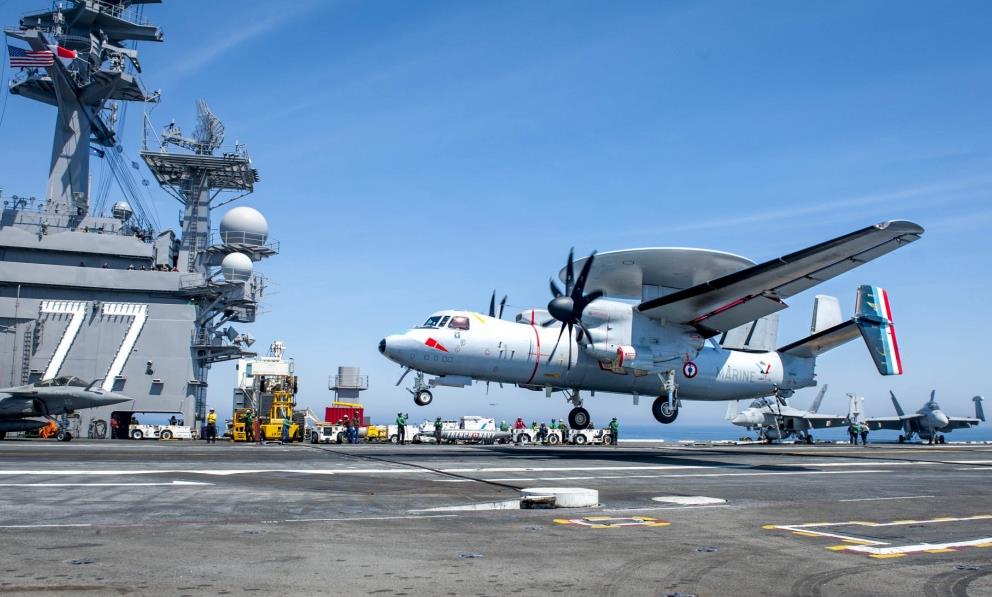 Carier qualification carried out as part of Chesapeake 2018 are not the first time French aircraft are landing and taking off from US carriers. This was done multiple times in recent years as the two countries closely cooperate in their fight against the Daesh with joint operations from the Persian Gulf. Cross decking events, including one from July 2016, saw US F/A-18E Super Hornets launch from FS Charles de Gaulle and French Rafale jets operate from USS Dwight D. Eisenhower.