Navies test interoperability in Gulf of Aden
As part of the mission to ensure maritime security in the Gulf of Aden, the Combined Maritime Forces (CMF) have conducted a large-scale Focused Operation in conjunction with the EU Naval Force (EU NAVFOR).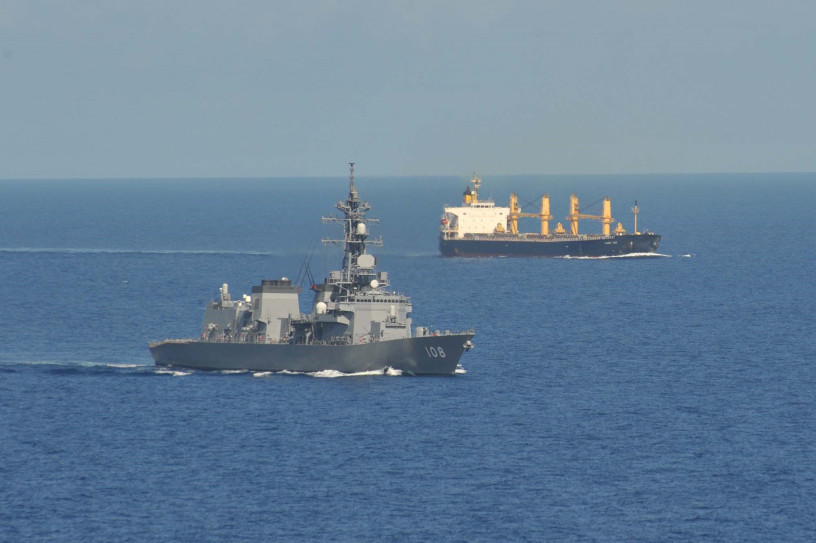 The operation, known as Three Arrows, started on May 1, 2018, with warships from Japan, Spain and Italy working together along with military aircraft from Germany, Spain, Japan and the UK overhead.
Combined Task Force (CTF) 151 led the operation on behalf of CMF, with the Japanese destroyer JMSDF Akebono at the center of the operation.
"CTF 151 are delighted with the success of Focused Operation Three Arrows; it has allowed us to reassure all who use the Gulf of Aden, as well as gain valuable knowledge about local maritime activity. This will enable us to identify suspicious activity early and to maintain the suppression of piracy in the area," Rear Admiral Daisuke Kajimoto, Commander of CTF 151, said.
The various warships approached dhows and fishing boats, exchanging things like water, caps and first aid kits while gaining vital information about vessel movements and the crew's observations. This has allowed CMF to build up an accurate picture of the patterns of life in the Gulf of Aden, which will ultimately allow CMF to better deter piracy and smuggling in the future.
The Djibouti Navy also took part in the operation, with three radar sites sharing radar contacts and AIS information while broadcasting VHF messages to inform merchant shipping and pleasure craft of the presence of warships in the area and to request reports on any suspicious activity.
The Indian Navy warship INS Sunayna is also currently operating in the Gulf of Aden, acting as an escort in the Internationally Recognised Transit Corridor (IRTC). The warship cooperated with the operation by relaying the same maritime awareness broadcasts on an hourly basis.
Commenting on the participation of the Spanish and Italian warships, spokesperson EU NAVFOR, Lt Col Dave Fielder said: "We work 24/7/365 in our baseline counter piracy role with a focus on the brown waters of the Somalian coast, this compliments our partners in CTF151 who also conduct counter-piracy work. We've been doing this together for many years and we are comfortable partners. Our recent work together is part of the ongoing commitment to the region to address piracy and wider maritime security issues."
While there have been no piracy attacks in the Gulf of Aden this year, the threat remains and the significant presence of multiple warships in the area, all communicating together and dominating the VHF channels, undoubtedly acted as a deterrent, according to CMF.