Surface action group destroyers return from three-month Indo-Pacific deployment
US Navy's Arleigh Burke-class guided-missile destroyers USS Dewey (DDG 105) and USS Sterett (DDG 104) returned to San Diego, May 11, following a three-month deployment to Indo-Pacific.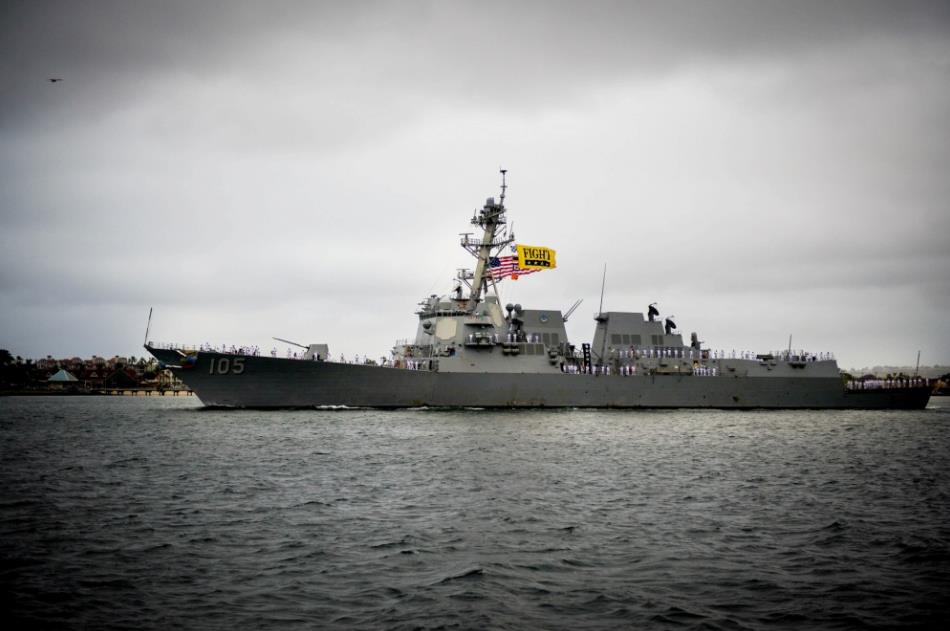 The destroyers operated in the South and East China Sea, Philippine Sea, and western Pacific.
During the deployment, Sterett and Dewey joined the Wasp Expeditionary Strike Group (ESG) to advance the US Pacific Fleet's "Up-Gunned" ESG concept.
The Up-Gunned ESG is a concept that aims to provide lethality and survivability to a traditional amphibious ready group by integrating multi-mission surface ships, like Sterett or Dewey, and incorporating the F-35B joint strike fighter aircraft. The additional capabilities help to defend against adversarial threats in the undersea, surface, and air domains, as well provide offensive firepower to strike from the sea.
"I'm very proud of my crew and the hard work that they put forth over the last few months to support the ESG," said Cmdr. Anthony Webber, Dewey's commanding officer. "We all worked together as a cohesive unit and made history as we established the concept of the Up-Gunned ESG."