Pelosi: Prompt retesting needed at Hunters Point Naval Shipyard
US Democratic Leader Nancy Pelosi has sent a letter to the US Navy and the Environmental Protection Agency (EPA) calling for the prompt retesting of areas of the former Hunters Point Naval Shipyard subject to massive potential manipulation and falsification of data.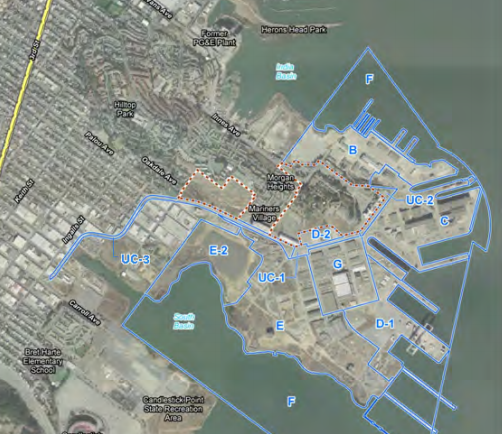 Pelosi also requested the retesting of Parcel A to address residents' concerns over the health and safety of the Hunters Point Shipyard community.
"As the Navy, EPA, and state regulatory agencies work together to formulate a workplan for the necessary excavation, resampling, and rescanning of fraudulent work, I request your assistance in working together to find agreement on the workplan and promptly begin retesting," Pelosi wrote in a letter addressed to EPA Administrator Scott Pruitt and  US Navy Secretary Richard V. Spencer.
Pelosi added that involving the public continues to be a top priority when formulating "a response that safeguards public health and safety while ensuring a timely cleanup and transfer of parcels."
"With regards to Parcel A, a section of the shipyard transferred to San Francisco in 2004 that is now a home to a community of residents, I appreciate the repeated assurance of both your agencies that it is safe; that it was historically used for housing and administrative offices, not industrial activities," she further said.
"However, given the air of doubt that now surrounds this project, property values can be affected and community members living in Parcel A have expressed their strong desire for retesting. I agree, and believe out of an abundance of caution, a rescanning of Parcel A should be swiftly conducted," Pelosi concluded.