French Navy's sole aircraft carrier FS Charles de Gaulle has entered the water again after spending over 14 months in the dry dock as part of her mid-life upgrade.
The aircraft carrier was refloated at the Toulon navy base on May 16 after entering the dry dock on February 8, 2017.
FS Charles de Gaulle will spend the next few months undergoing further modifications and fine tuning before starting sea trials in the fall. A return to the fleet is expected to take place in 2019.
Once completed, the 1.3 billion euro refit will allow the FS Charles de Gaulle to serve the Marine Nationale for another 20 years.
The undertaking is led by DGA (French armament procurement agency), the French Navy's Fleet Support Department and the aircraft carrier's crew in collaboration with shipbuilder Naval Group.
In addition to nuclear reactors inspection and fuel replacement, the ship will return to the fleet with a new combat system, improved IT networks and communications systems. Various changes to the sensors, early-warning radars, navigation radars, infrared sensors and optronic cameras are also on the list. The control room had to be refurbished to be able to house the SENIT combat management system.
FS Charles de Gaulle has also been adapted for the new carrier air wing, with a transition to "all-Rafale" operations after the modernised Super Etendard were withdrawn from service in March 2016.
While the FS Charles de Gaulle is undergoing her refit in Toulon, pilots from her carrier air wing are keeping their skills sharp aboard the US Navy aircraft carrier USS George H.W. Bush as part of a deployment dubbed Chesapeake 2018.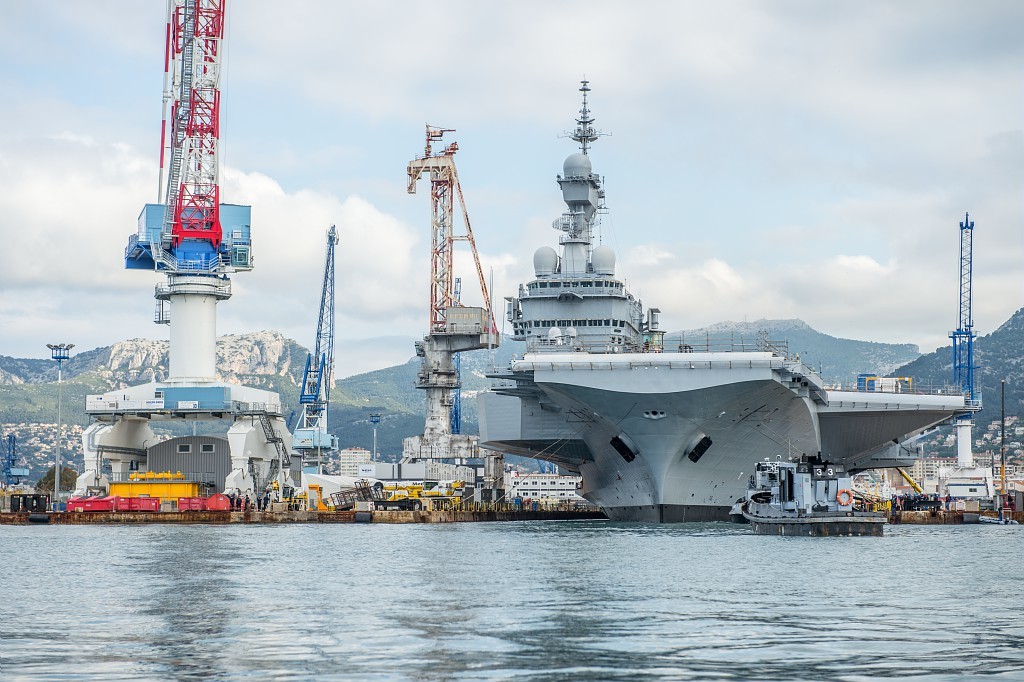 Photo: FS Charles de Gaulle leaves the dry dock at Toulon Navy base on May 16, 2018. Photo: French Navy