Naval Group teams with SNC to offer Gowind design for Romanian corvette tender
Romanian Constanţa Shipyard (SNC) and French Naval Group have partnered up on four corvettes to be built for the Romanian Navy.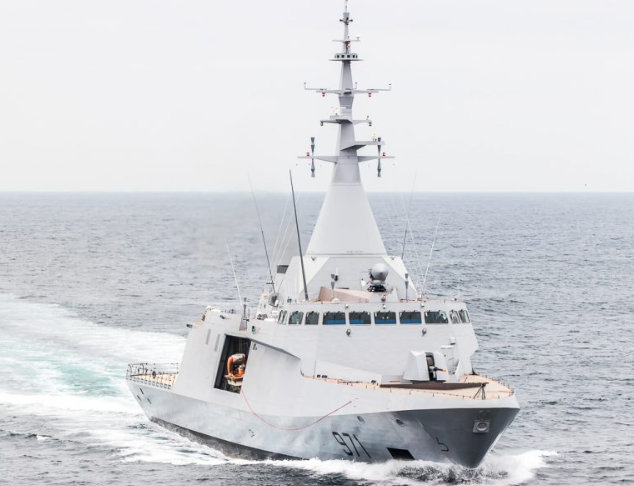 On April 20th, 2018, the duo inked an "exclusive partnership" to deliver four Gowind 2500 newbuilds.
As informed, the partnership agreement follows the memorandum of understanding signed between the two companies in November 2017.
Should the duo be selected as preferred bidders, the frigates would be built in Romania, under a transfer of technology agreement between the French and Romanian shipyards.
The French company did not provide much info on the contract but according to a Naval Group representative interview with rumaniamilitary.ro from January 2018, the Gowind corvettes would be similar in displacement to the ones Naval Group built for the Egyptian Navy.
Naval Group and SNC companies are now jointly participating in a tender for the corvette quartet. The contract for the vessels, worth some €1.6 billion, is expected to be awarded by the Romanian government by the end of this year. Another potential bidder is the Dutch shipbuilder Damen who owns and operates the Galati shipyard in Romania.
In March 2018, the Romanian defense ministry announced the tender for the acquisition of four multipurpose vessels was officially underway.
"The specific purchase procedure is competition-based and will be finalized by signing a framework agreement for the supply of products and services related to the Main Procurement Program 'Multipurpose Corvette'," the country's defence ministry said in the announcement.
"After the entry into force of the first subsequent contract under the framework agreement, the first ship will be built and equipped in three years maximum, with the program to be completed with all four corvettes in seven years maximum," the ministry added.