USS Ronald Reagan completes post-refit trials
The US Navy's forward-deployed aircraft carrier, USS Ronald Reagan (CVN 76) returned to Commander, Fleet Activities Yokosuka, May 17, after completing sea trials.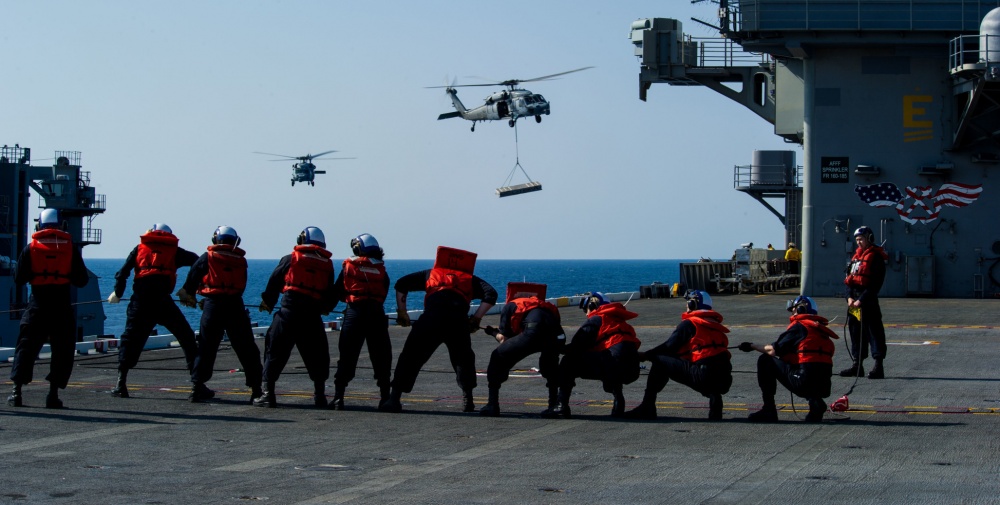 The seven-day evolution measured the crew's ability to operate critical systems and perform underway operational evolutions following an extensive selected restricted availability (SRA).
"The ship performed remarkably well as we put her through the required steps," said Capt. Buzz Donnelly, Ronald Reagan's commanding officer. "The crew's training and preparation was a primary factor during all of the evolutions, and they should feel very good about the fact that they came in well-prepared and executed as well as they did."
During sea trials, Ronald Reagan's crew performed major evaluations, including the execution of high-speed turns, sea and anchor evolutions, precision anchoring trials, testing of countermeasure wash-down and aqueous film forming foam (AFFF) systems and testing of the ship's self-defense weapons system.
"I think we came out of this pretty successful," said Damage Controlman 3rd Class Makayla Medrano, from El Paso, Texas. "We received a bunch of new equipment that needed to be tested. Repair lockers are being stocked. Sea trials were a good chance to make sure all our equipment is ready to go."
Ronald Reagan, the flagship of Carrier Strike Group 5, provides a combat-ready force that protects and defends the collective maritime interests of its allies and partners in the Indo-Asia-Pacific region.