Royal Navy's Dreadnought submarines facing £2.9b funding gap
The UK defense ministry's program for the development of a new class of nuclear missile submarines and Trident nuclear program renewal is facing a £2.9b "affordability gap", a review by spending watchdog National Audit Office (NAO) has found.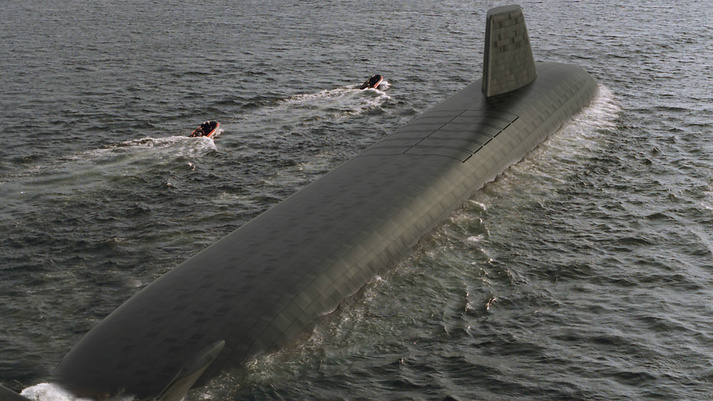 This is in addition to the pressure faced by the defense ministry to keep the nuclear enterprise affordable as around a quarter of the department's equipment expenditure for 2018 to 2028 relates to nuclear programs.
The Royal Navy has operated the continuous at sea nuclear deterrent for the past 49 years. To be able to continue this practice, the UK MoD started construction on the new Dreadnought-class submarines in October 2016. The new class of submarines submarines will gradually replace the four Vanguard-class boats from the early 2030s.
NAO warns that the timeframe for Dreadnought submarine production will be affected by progress with other submarine builds and will influence the support and maintenance requirements for in-service submarines. Astute-class submarines are an average of 27 months behind schedule. "Given the limited space available, the Department also needs to coordinate its estate plans to ensure it has the facilities to maintain its submarines, such as sufficient dock capacity, and also decommission and dismantle 20 boats which have left service," the report says.
In 2018-19, the department forecasts to spend £5.2 billion across the enterprise, which represents 14% of the department's overall budget. It includes £1.8 billion on procuring and supporting submarines, £1.4 billion on the missiles and warheads, £790 million on the propulsion systems and £220 million on managing the enterprise.
The department estimates it will spend £50.9 billion on nuclear equipment and support programs between 2018 and 2028. To make the enterprise affordable, the department has had to cut costs, identify efficiencies and re-program work. Without this, the Enterprise could destabilise the Department's overall equipment plan as around a quarter of its equipment expenditure for 2018 to 2028 relates to nuclear programs.
Looking ahead, the department faces the challenge of needing to bridge a £2.9 billion affordability gap from 2018 to 2028. This assumes the department realises £3 billion of efficiencies over the next 10 years. The Department may need to make further use of contingency funding. It has already received, in agreement with HM Treasury, access to £600 million of Dreadnought specific contingency for 2018-19 to ensure it can deliver within its initial 2015 whole-life cost forecast.
The Department took 18 months to introduce the revised arrangements outlined in SDSR 2015. Both the DNO and SDA are still filling recognised skills gaps, including to some senior finance and commercial positions. During this time, the Department also had to agree critical submarine production contracts. In March 2018 it entered into contracts worth £960 million for the second phase of Dreadnought production and £1.5 billion for the seventh and final Astute-class submarine.