Indian Navy commissions fourth Mk-IV LCU
The Indian navy has commissioned its fourth Landing Craft Utility (LCU) Mk-IV, IN LCU L54, in a ceremony at Port Blair on South Andaman Island.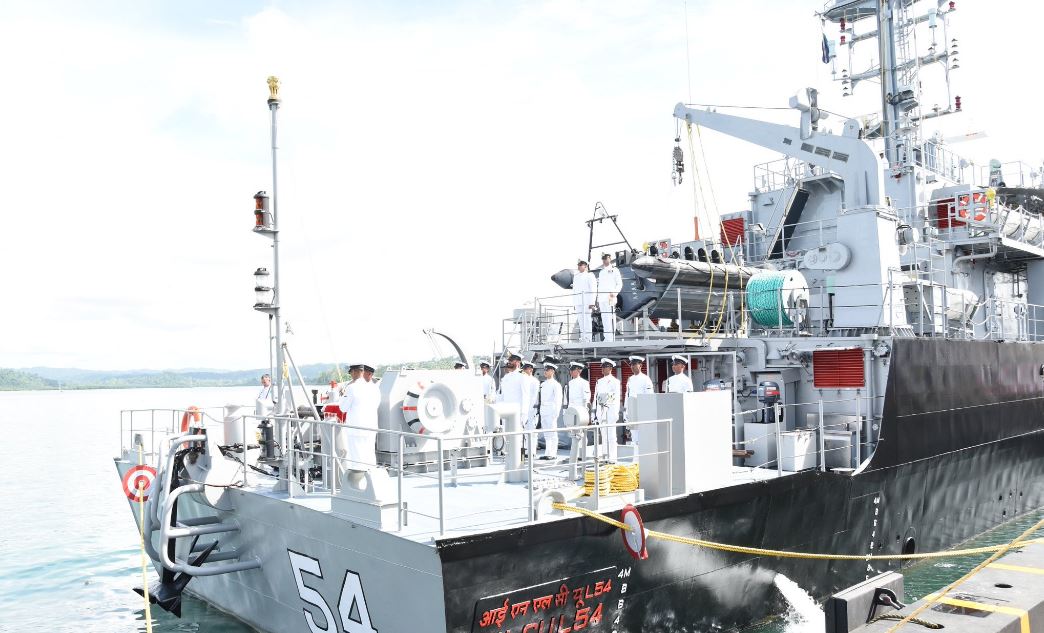 The ceremony took place Friday and was led by Indian Navy Chief of Materiel, Vice Admiral GS Pabby.
A total of 8 vessels in the class are planned to be built for the Indian Navy. The commissioning of the third ship in the class took place in April 2018.
The amphibious ships are designed by India's Garden Reach Shipbuilders and Engineers and can be deployed for multi-role activities like beaching operations, humanitarian and disaster relief operations and evacuation from distant islands.
They displace 830 tons and are capable of transporting Arjun main battle tanks, T72 and other armored vehicles. The ships are fitted with an integrated bridge system (IBS) and an integrated platform management system (IPMS) and feature the indigenous CRN 91 gun with a stabilized optronic pedestal for patrolling tasks. LCU ships are capable of carrying up to 160 troops.