Norway to host 70 vessels, 40,000 personnel for Trident Juncture 2018
The upcoming flagship NATO exercise Trident Juncture 2018 is expected to be one of the largest ever with 40,000 personnel, around 120 aircraft and as many as 70 ships converging this fall in Norway.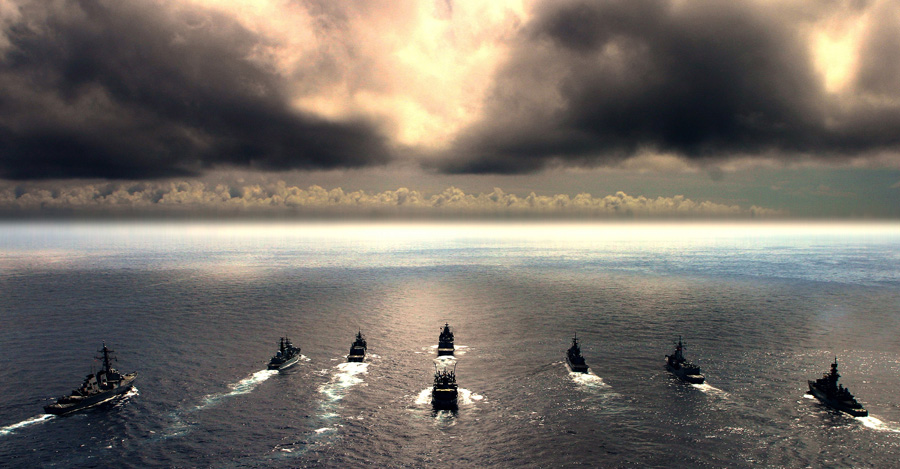 Compared to the 2015 edition of the exercise which was said to be "the largest NATO exercise in a decade", Trident Juncture 2018 is expected to host an additional 4,000 personnel and an added 10 ships.
All 29 NATO members and partner nations Sweden and Finland, among others, are taking part.
German Air Force Lt. Col. Stephan Dirr serves as the officer at JFC Naples with primary responsibility of Trident Juncture 18. With experience at the national level and previously serving as the primary exercise planner for the European Union, Dirr is no stranger to coordinating and organizing exercises.
"After the Cold War, we forgot a little bit to do this kind of exercise, and as you realize, Trident Juncture 18 is one of the most complex exercises NATO has done really in the last 30 years," said Dirr.
The major portions of the exercise will take place in Norway and the surrounding areas of the North Atlantic and Baltic Sea.
The Trident Juncture 18 live exercise officially begins October 25 and ends November 7, in and around Norway. Troops and equipment will begin arriving weeks prior, and returning home weeks afterward.
The exercise is comprised of two parts: a live exercise and a command post exercise conducted mostly in the southern Italy-based headquarters of JFC Naples. The command post portion of the exercise will take place November 14 through 23.
Trident Juncture 18 is designed to test NATO's ability to plan and conduct a major collective defense operation, which runs the gamut from training troops on the ground to commanding large forces. Planners say it's the largest in a series of deliberately-planned exercises scheduled over several years to ensure that NATO forces are trained, able to operate together and ready to respond to a threat from any direction.
"We have this big ground play," said Dirr, citing another piece of the Trident Juncture 18 puzzle. "Six brigades fighting each other in the center of Norway…which is on one hand a minute-to-minute scripted thing, on the other hand, you have to be flexible to react if something is going wrong."
Norwegian Chief of Defence Admiral Haakon Bruun-Hanssen said not only will the exercise test the country's ability to receive and handle additional troops and equipment, but it will be an opportunity for its military to test Norway's Total Defence Concept, which involves military forces and a wide range of civilian departments and authorities.
"If we do well and show that we got what it takes, it will strengthen the credibility of Norwegian defence and NATO cooperation," said Bruun-Hanssen in February. "We hope that this exercise will demonstrate the solidarity and strength within NATO, and thus prevent that we will ever need this help in real life."