Submarine tender USS Emory S. Land arrives in California for dry-docking repairs
US Navy submarine tender USS Emory S. Land (AS 39) arrived in Vallejo, Calif., on May 31, to undergo dry-docking repairs.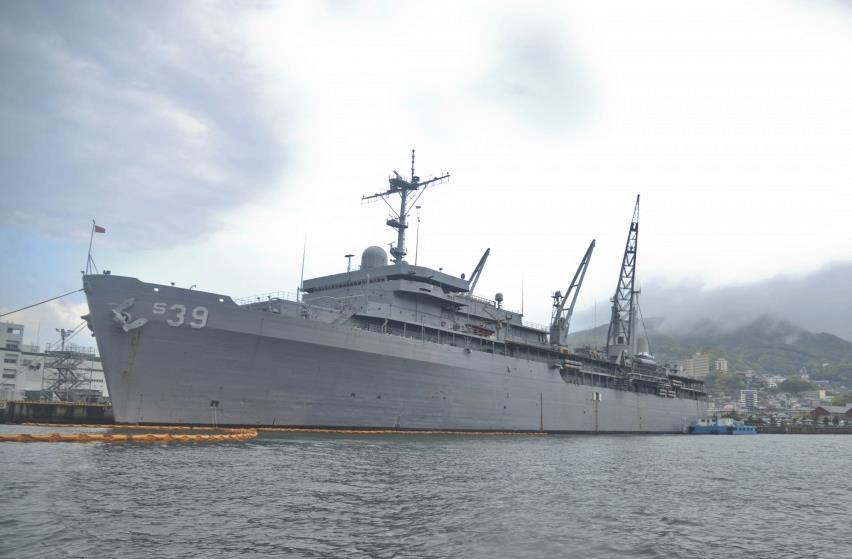 Emory S. Land is the first fully crewed Navy ship to arrive in the city since 1996.
The ship will be docked at the Mare Island Dry Dock (MIDD) to conduct scheduled repairs to the ship's deck, turbines, heating, ventilation and air conditioning systems. The ship is expected to be in Vallejo for about 100 days.
Mare Island was the first American naval base on the West Coast. For nearly 140 years, the base served as a strategic repair hub for American vessels during both world wars, as well as the construction of submarines. In 1995, the Navy underwent a series of base closures and realignments which included the Mare Island base. In 1996, the base was officially closed and the last Navy ship departed the area.
"I am honored and proud to welcome the USS Emory S. Land and her crew to Vallejo where she will be undergoing work at the Mare Island Dry Dock," said Vallejo Mayor Bob Sampayan in a news release. "The last time we had a crewed naval vessel come to Mare Island was in the early 1990's when the U.S. Navy controlled the facility.
Before arriving in Vallejo, Land completed operation AJAX, an exercise in Pearl Harbor, Hawaii, demonstrating submarine replenishment capabilities. During the exercise, Land displayed a wide range of support capabilities including launching force-protection units in rigid-hull inflatable boats, taking a submarine alongside, a medical resupply and weapons handling.
"It's very exciting to be here," said Lt. Daniel Moore, Land's legal officer. "Everyone has been very nice and welcoming. I've never seen this kind of welcome for a ship going into the yards. This is more like a homecoming from deployment or war or something. It is very humbling and heartwarming at the same time. Support ship's like this one, don't get to see this kind of support too often. It's great!"
Land, homeported in Guam, provides maintenance, hotel services and logistical support to submarines and surface ships in the US 5th and 7th Fleet areas of operation. Working with a hybrid crew of US Navy sailors and civil service mariners from Military Sealift Command, the is maintained as part of the US Navy's forward-deployed submarine force and are readily capable of meeting global operational requirements.