Warships arrive in Lithuania for exercise BALTOPS 2018
Some 37 ships from 16 states arrived in the Lithuanian port city of Klaipeda on May 31 ahead of the start of international exercise BALTOPS 2018, the Lithuanian Navy said.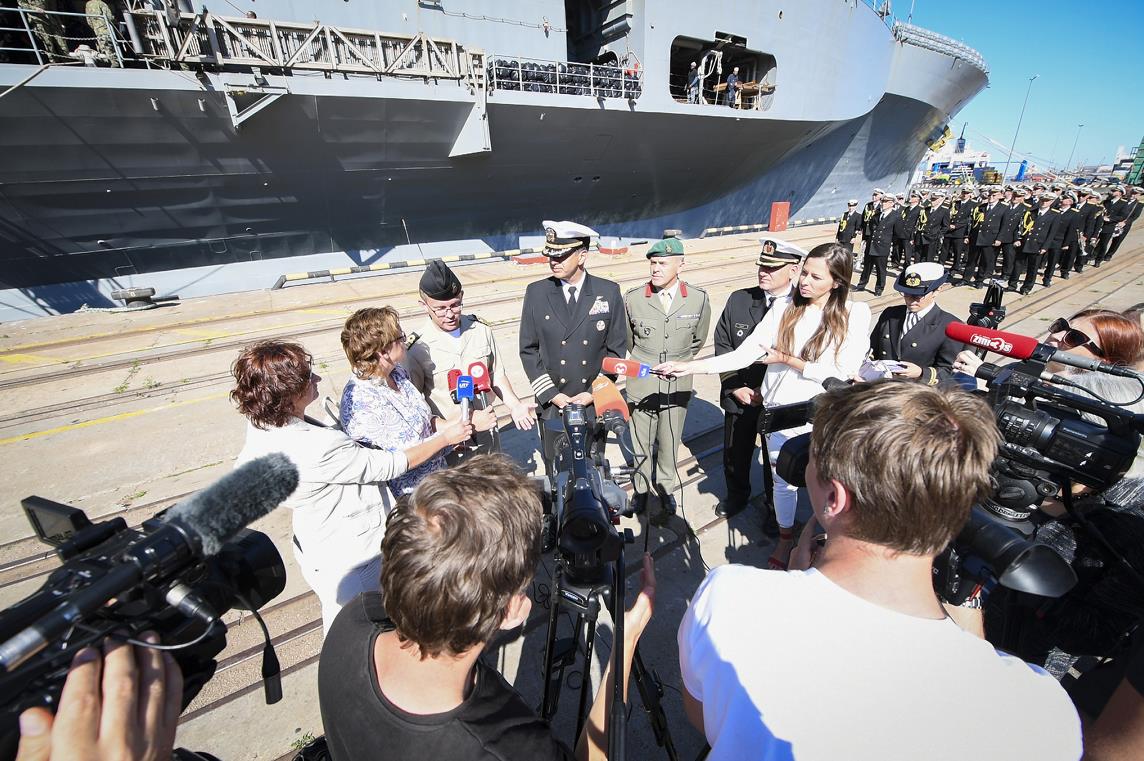 The US Navy says the number of participating countries and ships is higher with a total of 22 nations, 60 aircraft, 42 ships, and a submarine – a Södermanland-class diesel-electric submarine according to the Swedish defense department.
This is the first time Lithuania is hosting the largest NATO naval drill in the Baltic sea.
While hosted by a different Baltic state every year, the exercise is led by the US Navy which has the largest unit presence in the maneuvers. The at sea portion of the exercise will likely be directed from aboard the US 6th Fleet command and control ship USS Mount Whitney which arrived in Klaipeda on May 31.
Starting June 3, participating nations will spend two weeks honing their skills in air, surface, sub-surface, mine warfare and amphibious operations in the Baltic Sea. According to the Swedish defense ministry, amphibious operations will take place in Lithuania and Poland, and the Swedish Hanöbukten and Ravlunda shooting ranges will be used for live-fire exercises.
The live training event sets sail from Klaipeda, Lithuania, and finishes in Kiel, Germany.
The host country is taking part in the exercise with mine countermeasure ship M54 Kuršis and patrol ship P11 Žemaitis.
BALTOPS has been held since 1971, and is now in its 45th year. The 2017 edition of the drill was hosted by Poland.