Thales joins BAE Systems, CGI for Royal Navy electronic warfare upgrades
French and UK defense contractors Thales and BAE Systems have teamed up with Canadian consulting company CGI for the second phase of the Royal Navy's Maritime Electronic Warfare Programme (MEWP).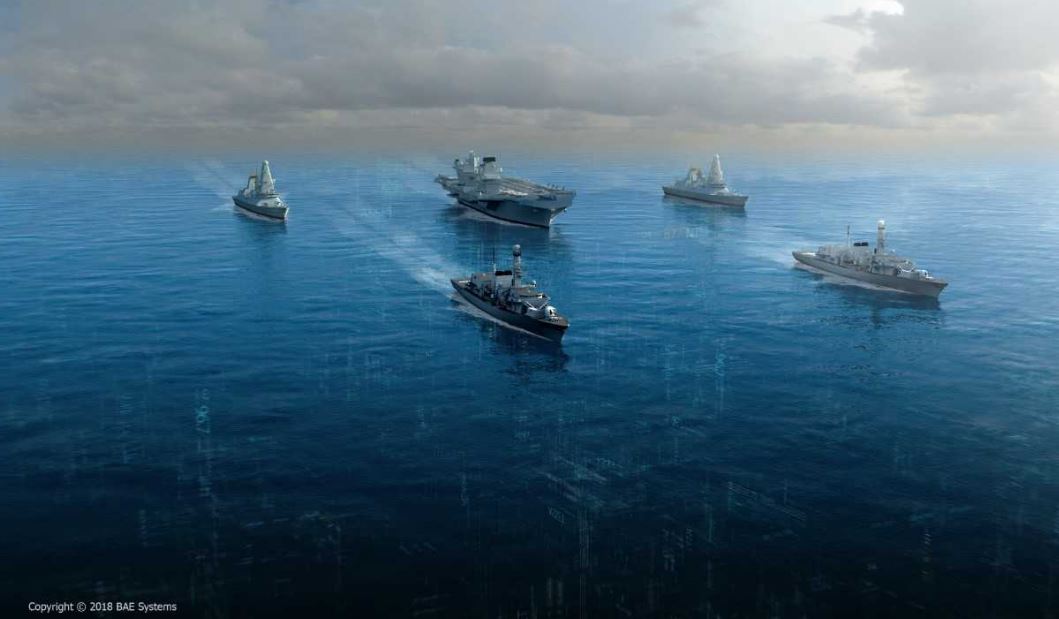 MEWP is a UK defense ministry procurement program that aims to provide upgraded electronic warfare capabilities to the Royal Navy.
After upgrading the Royal Navy's electronic warfare sensor capability as part of Maritime Electronic Warfare Surface Ships Block 1, Thales along with BAE Systems and CGI have teamed to address the next increment known as Maritime Electronic Warfare System Integrated Capability (MEWSIC) increment 1.
The three companies will work with the defense ministry to deliver components of electronic surveillance sensors, electronic warfare command and control and electronic warfare operational support.
"The criticality of providing a cutting edge Electronic Warfare Defence capability to enable fleet wide protection has long been recognised. At Thales, we have worked in collaboration with the Ministry of Defence for over two decades to develop world leading technology," Thales UK CEO Victor Chavez stated.
BAE Systems will work on delivering an open architecture command and control solution, ensuring the Royal Navy can plan, position and respond to both the current and emerging electronic warfare threat environment.
"I am pleased to announce that we are teaming with Thales and CGI to provide the Electronic Warfare Command and Control (EWC2) capability for MEWSIC, a new capability that will enhance the safety of the Royal Navy's fleet," Richard Williams, Naval Ships Combat Systems Director, BAE Systems, said.
"The value of agile and interoperable Electronic Warfare Operational Support (EWOS) has been understood for many years. CGI currently supports the Ministry of Defence in the provision of their EWOS Capability and related systems. I am delighted that we have this opportunity to work with Thales and BAE Systems to provide a world-leading EWOS Capability, as a fully integrated electronic warfare capability to the Royal Navy," Neil Timms, VP Space, Defence and Intelligence at CGI in the UK commented.