Kongsberg to deliver ST2400 variable depth sonars for Finnish Hamina-class missile boats
The Finnish defense ministry has awarded Kongsberg Maritime a contract to deliver its ST2400 variable depth sonar (VDS) for the Hamina-class missile boats.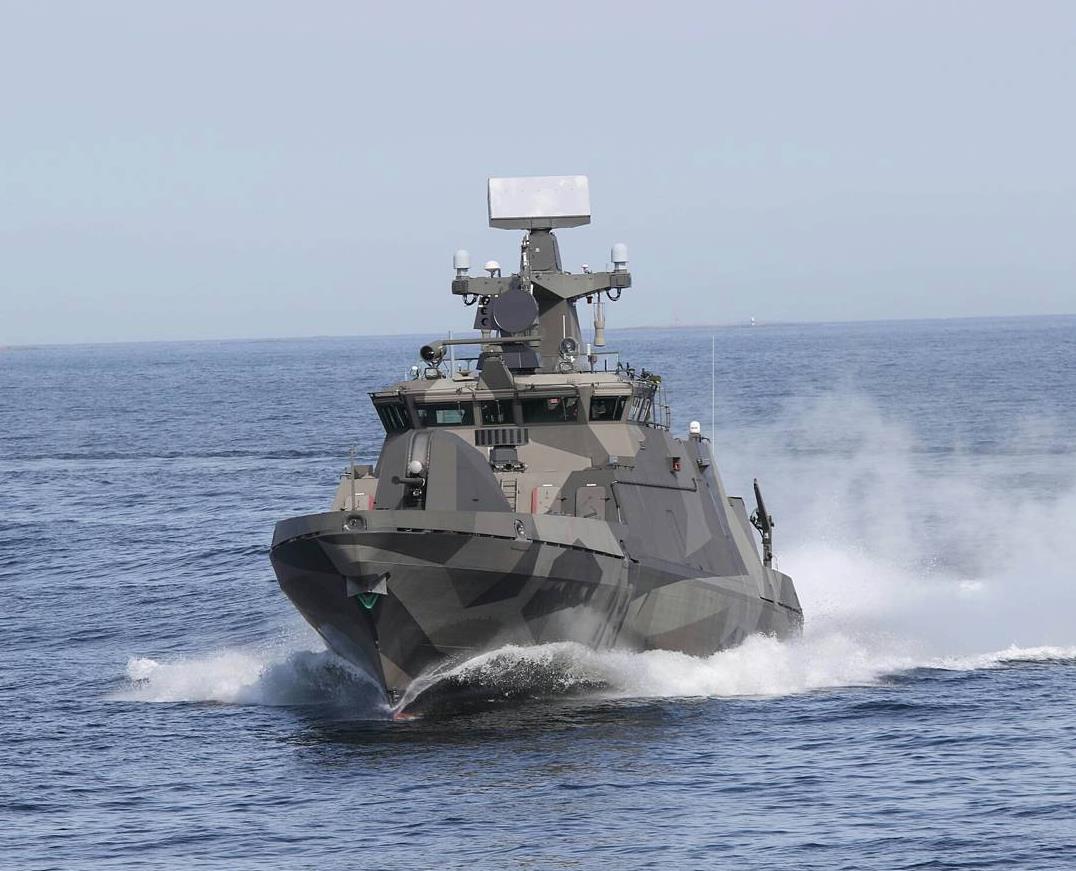 The contract was awarded to Kongsberg as part of the Squadron 2000 mid-life upgrade (MLU) program which will extend the missile boats' service life to the 2030s.
This will ensure sufficient naval defense readiness in the 2020s after the decommissioning of Rauma-class FAC and before the Squadron 2020 corvettes enter service.
Kongsberg's ST2400 VDS is designed to detect submarines, mines and unmanned underwater vehicles in littoral waters. The ST2400 VDS upgrade will enable the anti-submarine warfare (ASW) capability on all four Hamina-class vessels operating in the Baltics.
According to the company, the ST2400 VDS is a medium-frequency sonar designed with an emphasis on performance and operation in shallow waters. It features a compact design, weighing under 3 tonnes and can be rapidly deployed for high speed manoeuvring in addition to full stop (dipping mode).
"The Finnish Navy has been our key partner from the early development of the first ST240 VDS in the 90's to the latest version of the ST2400 VDS that we have today," Kongsberg Maritime Subsea Naval, director of sales, Thomas Hostvedt Dahle said. "It has been field tested in challenging conditions in the very shallow parts of the Baltics where reverberation issues and layers are dominant. We look forward to continue to improve and develop our system to operate in probably the world's toughest ASW environment, together with the Finnish Navy."
In addition to new sonars, the Hamina-class missile boats will also receive light torpedoes, Bofors 40 Mk4 naval guns, the Saab-built 9LV combat management system (CMS), a 9LV fire control system (FCS) including the Ceros 200 fire control director and the Trackfire remote weapon station (RWS). The Baltic state is also looking to acquire Harpoon and ESSM missile systems for both the Hamina-class boats and the new Squadron 2020 corvettes.