Ex HMS Ocean receives Brazilian pennant number
Former Royal Navy helicopter carrier HMS Ocean has received a new pennant number as the ship prepares to start a journey to her new home in Brazil.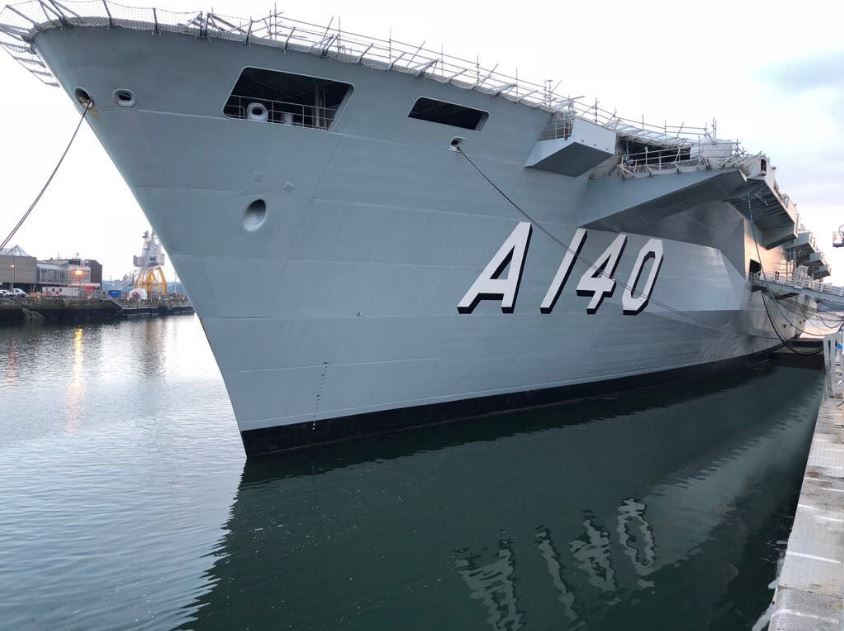 The new pennant number was painted onto the ship's hull last weekend at Her Majesty's Naval Base Devonport where it is being prepared for delivery to the Brazilian Navy.
Once in Brazilian Navy service, the ship will be known as PHM Atlântico (A 140).
Brazil bought the retired HMS Ocean earlier this year for a reported price of £84 million.
HMS Ocean was officially decommissioned from Royal Navy service in a ceremony attended by Queen Elizabeth, who is the ship's lady sponsor, on March 27.
Babcock and BAE Systems are in charge of undertaking modifications on the helicopter carrier before it is transferred to Brazil.
The the 202-meter long ship and her new Brazilian Navy crew are expected to undertake the Flag Officer Sea Training (FOST) off the coast of Great Britain before taking the ship to her new home. The Brazilian Navy expects the Atlântico to arrive in Brazil in August this year.
Ex-HMS Ocean was retired after 20 years of Royal Navy service and 50,000 miles covered during deployments around the world.
Since commissioning into Royal Navy in 1998 she has been involved in operation Palliser during the Sierra Leone civil war in 2000, operation Telic off the coast of Iraq in 2003, operation Ellamy as part of an international coalition in Libya in 2011, and most recently the hurricane relief contingent on operation Ruman in the Caribbean.