USS Harry S. Truman first aircraft carrier ever to join Batic Sea drill BALTOPS
Aircraft from the US Navy's Carrier Air Wing One (CVW) 1, embarked aboard the Nimitz-class aircraft carrier USS Harry S. Truman (CVN 75), contributed to Baltic Sea maneuvers as part of the annual multinational exercise Baltic Operations (BALTOPS) 2018.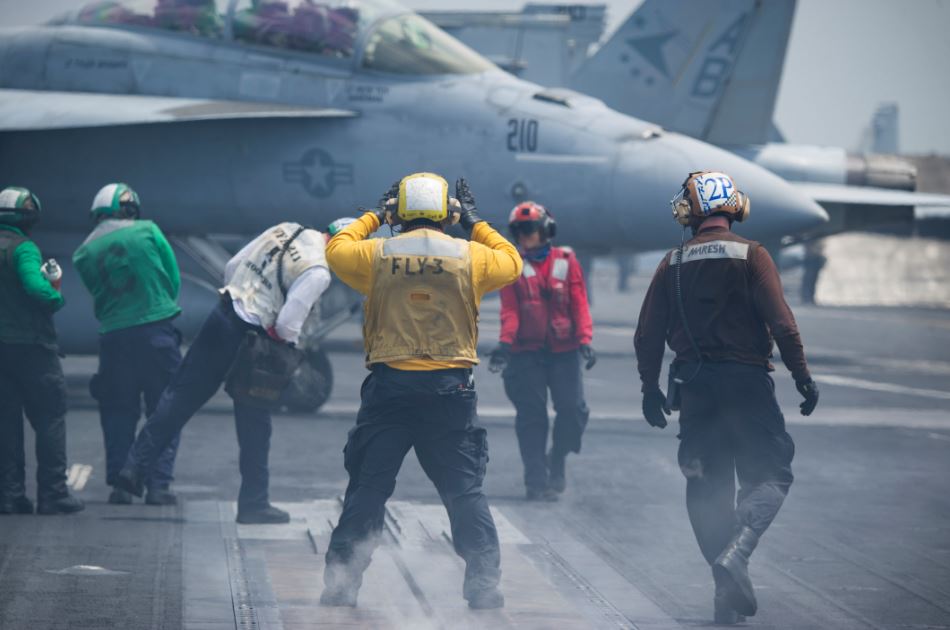 CVW-1 operations over the Baltic involved overflight of Europe from the Adriatic Sea, and represented the first instance that US carrier aircraft have participated in the exercise, which began in 1972 and is now in its 46th year.
On June 6, F/A-18 Super Hornet strike fighter aircraft and E/A-18 Growler electronic attack aircraft joined aircraft from Poland, Spain and US Air Forces Europe to demonstrate the ability to perform combined air operations while communicating and coordinating effectively.
"The ability to operate in the Adriatic and support allies in the Baltic region demonstrates that we have the capabilities to match our resolve," said Rear Adm. Gene Black, commander of Carrier Strike Group 8. "It is further proof of the flexibility and agility we bring to the fight, and reaffirms our commitment to regional security and cooperation to our partners and allies."
BALTOPS enhances flexibility and interoperability among allied and partner nations to strengthen combined response capabilities, as well as demonstrate international resolve to ensure stability in, and if necessary defend, the Baltic Sea region.
This year's exercise involves 43 maritime units, more than 60 aircraft, and approximately 5,000 military personnel, which includes a combined amphibious landing force.
The 16 nations contributing forces are Belgium, Denmark, Finland, France, Germany, Latvia, Lithuania, the Netherlands, Norway, Poland, Romania, Spain, Sweden, Turkey, the United Kingdom, and the United States.
The six nations contributing staff members are Canada, Estonia, Greece, Italy, Portugal, and Slovakia.