Raytheon, Thales contracted for Australian Collins-class submarine sonar upgrades
Australian branches of global defense contractors Raytheon and Thales will be in charge of the A$542 million project to upgrade the fleet of six Royal Australian Navy Collins-class submarines.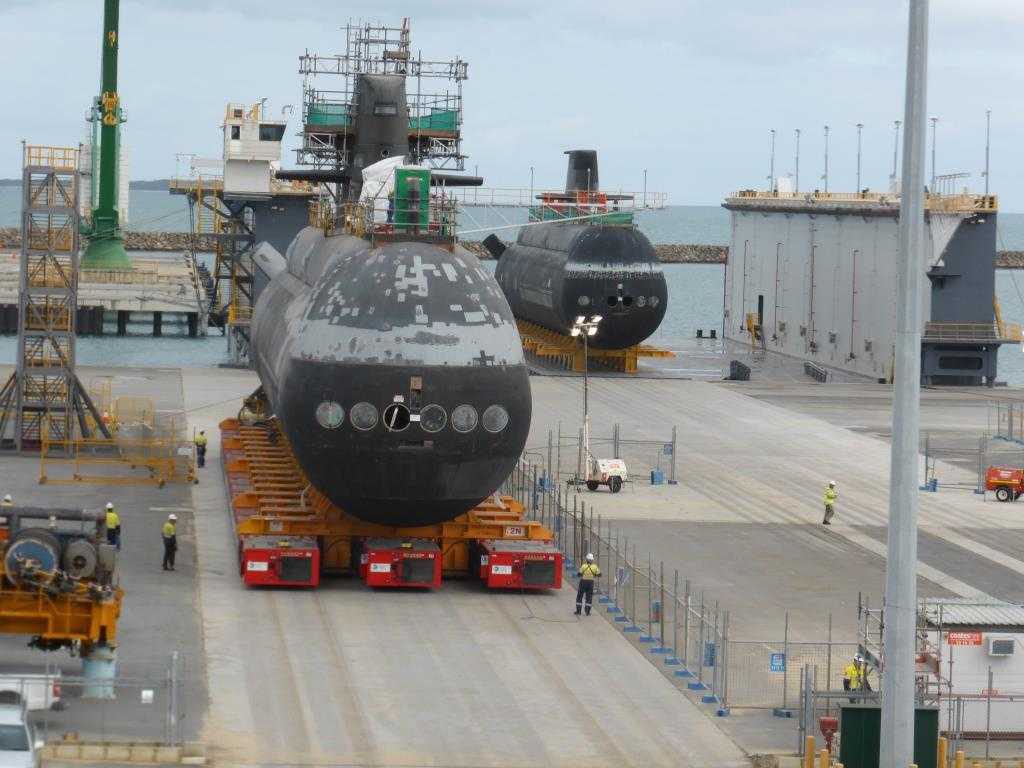 According to an announcement from the Australian defense industry minister Christopher Pyne, the upgrades are starting this year and the first to be upgraded will be HMAS Waller during its full cycle docking currently underway at ASC in Osborne.
Raytheon Australia and Thales Australia will be responsible for delivering the sonar system upgrades, with ASC and a range of small and medium sized Australian companies supporting system integration, according to the defense industry minister.
In the 2018–19 financial year, most of the spending will be on the design and production effort in NSW with Raytheon Australia in Macquarie Park and Thales Australia in Rydalmere.
The upgrades will then be installed at maintenance facilities at Osborne in South Australia and Henderson in Western Australia.
Thales announced on Thursday that its contract for the fleet-wide sonar upgrade was worth A$230 million.
"It is critical that Australia maintain the highest levels of submarine capability from the Collins fleet until the Future Submarine enters service. The sonar systems are the 'eyes and ears' of the submarines, and Thales will bring together the best underwater sensing technology from around the world to ensure the Collins remains a potent force," Thales Australia CEO Chris Jenkins said.
According to the company, the existing flank array will be replaced by the latest generation flank array from Thales teams in France. Working with local industry including Raytheon Australia as the combat system integrator, Thales will be incorporating products from other Australian providers including Sonartech Atlas, and L3 Oceania.
Minister Payne noted the upgrades are critical to maintaining Australia's Collins-class submarine fleet until the introduction of the Future Submarines.