Malabar 2018 concludes off Guam
Navy ships from the US, India and Japan have concluded the trilateral maritime exercise Malabar 2018 off the coast of Guam.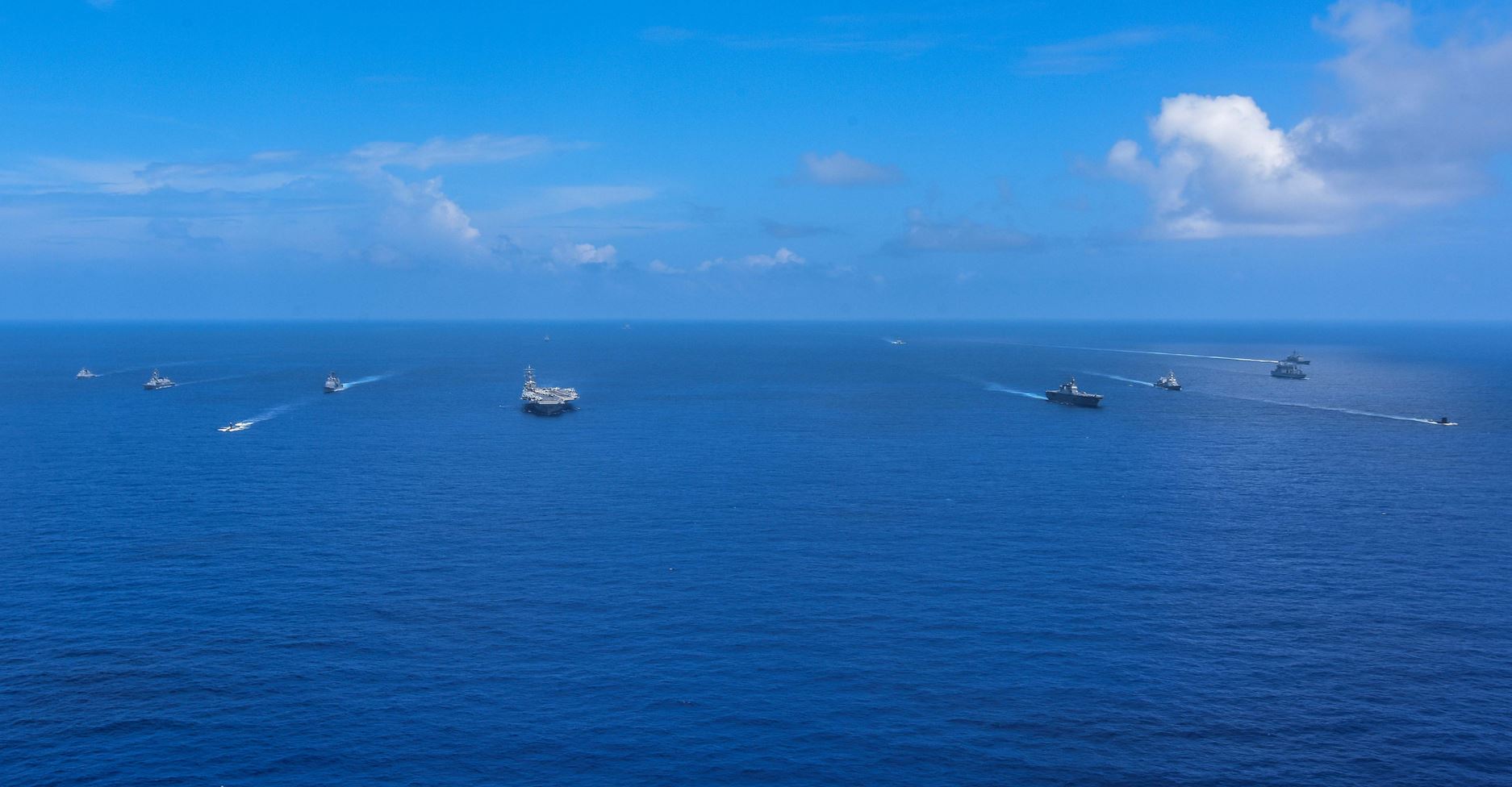 The exercise ran from June 7 through June 16.
While ashore in Guam, training included subject matter expert and professional exchanges, maritime patrol and reconnaissance operations, anti-submarine warfare, medical operations, damage control, helicopter operations, ship tours, and visit, board, search and seizure (VBSS) operations.
The at-sea portions conducted in the Philippine Sea were designed to advance participating nations' military-to-military coordination and capacity to plan and execute tactical operations in a multinational environment. Events planned during the at-sea portions included liaison officer professional exchanges and embarks, a photo exercise, submarine familiarization, high-value unit defense, air defense exercises, surface warfare exercises, communications exercises, search and rescue exercises, helicopter cross-deck evolutions, underway replenishments, gunnery exercises, VBSS exercises, and anti-submarine warfare.
Surface ships from the U.S. Navy participating in the at-sea phase of the exercise included the aircraft carrier USS Ronald Reagan (CVN 76), the guided-missile cruisers USS Antietam (CG 54) and USS Chancellorsville (CG 62), and the guided-missile destroyer USS Benfold (DDG 65).
Japan Maritime Self Defense Force was represented by helicopter carrier JS Ise, Takanami-class destroyer JS Suzunami and Akizuki class destroyer JS Fuyuzuki. India sent frigate INS Sahyadri, corvette INS Kamorta and tanker INS Shakti.
This is the first year that Malabar was conducted in the Guam operation area. The two-phase exercise took place ashore in Guam and underway in the Philippine Sea.