Atlas Elektronik, Thales to deliver combat systems for new German K130 corvettes
German maritime technology firm Atlas Elektronik and Thales Deutschland have been contracted to deliver combat systems for the five new K130 corvettes that are to be built for the German Navy.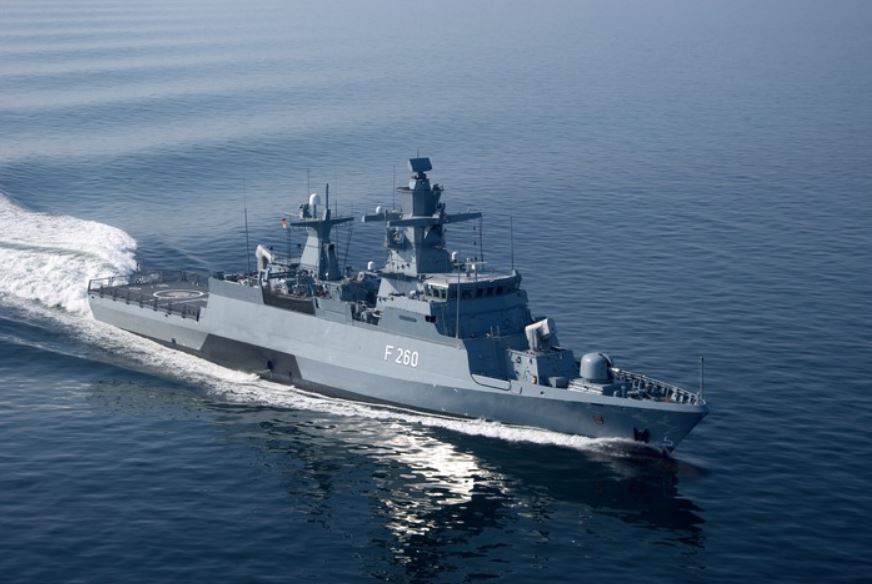 In addition to combat systems, the contract will see the two companies set up and deliver a test and training center in Wilhelmshaven, according to an announcement from Atlas Elektronik.
The two companies have formed a consortium named FüWES K130 to cooperate on the contract.
The contracted solution for ships 6 to 10 is identical to the one delivered for the first five ships, under a contract awarded in 2003. The combat management system software will be adapted and updated.
As outlined by Atlas Elektronik, the existing K130 combat system knowledge is preserved within the companies concerned. For this reason, ATLAS ELEKTRONIK will remain responsible for the operational software and Thales will remain responsible for an IT secure combat system infrastructure.
"The corvettes of the Class K130 have already demonstrated their value in shallow water operations in the Baltic Sea as well as expeditionary operations in the Mediterranean for the German Navy," German Navy Commander Dietrich Esfeld, Head of Project K130 at the Federal Office of Bundeswehr Equipment, Information Technology and In-Service Support (BAAINBw), stated.
The five new corvettes will be built under a €2.4 billion contract awarded to the ARGE K130 consortium, composed of Lürssen Werft, ThyssenKrupp Marine Systems and the subsequently incorporated German Naval Yards Kiel.
Led by Lürssen Werft as prime contractor, the shipbuilding team is to deliver the ships by 2025.
Braunschweig-class corvettes were ordered because of the navy's increased scope and tempo of operations. Another reason is the fact that the MKS180 Multi-role Combat Ship order was delayed and the corvette announcement was interpreted as an offset to the delays.
The 90-meter ships are designed for operation in coastal waters, augmenting the capabilities of fast attack boats and frigates. They are equipped with two 27 mm Mauser MLG27 remote-controlled, fully-automatic cannons, and one OTO Melara 76 mm gun.
The corvettes also feature a helicopter landing deck and use the Rolling Airframe Missile (RAM) – guided naval missile for close-in defense against anti-ship missiles, aircraft, helicopters and surface threats.