Attack submarine USS Oklahoma City returns to Guam
US Navy's Los Angeles-class attack submarine USS Oklahoma City (SSN 723) returned to its homeport of Apra Harbor, Guam on June 29.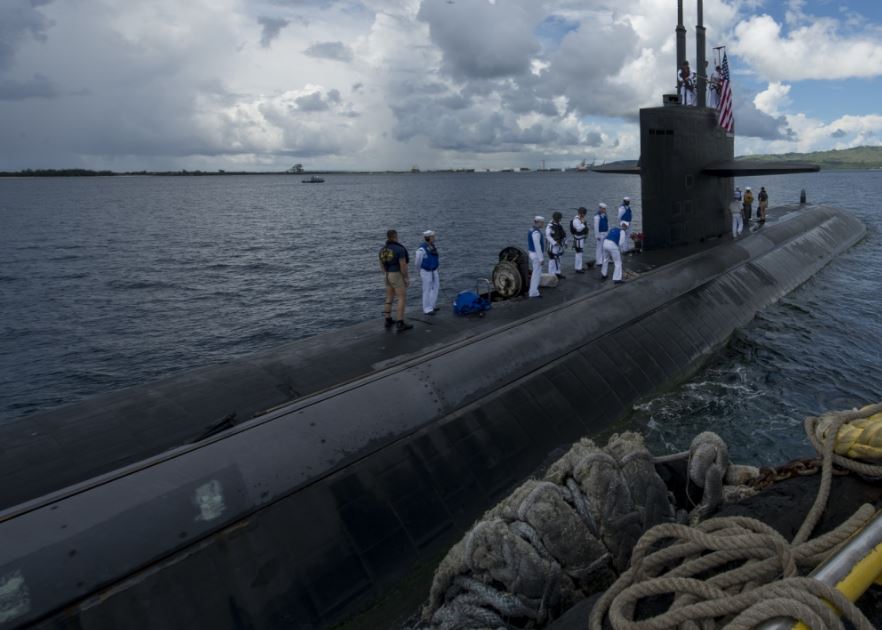 Oklahoma City is returning from a four-month deployment to Indo-Pacific, where the crew executed the Chief of Naval Operations' Maritime Strategy, supporting national security interests and maritime security operations.
"We trained hard to ensure we were more than ready to accomplish any mission. I am incredibly proud of my crew's hard work and dedication," Cmdr. Thomas O'Donnell said.
One of the highlights of the Oklahoma City's deployment was participation in anti submarine warfare exercise Guardian Sea with the Royal Thai Navy and other US Navy ships.
Oklahoma City was commissioned July 9, 1988, and is the second ship of the US Navy named for Oklahoma City, Oklahoma. Measuring more than 360 feet in length and displacing more than 6,900 tons, Oklahoma City has a crew of approximately 140 sailors.
The submarine is scheduled to be decommissioned by 2019, after 31 years of service.