MBDA opens new UK plant
European missile manufacturer MBDA has opened a new facility in Bolton, Great Britain, in a ceremony attended by UK defense secretary Gavin Williamson.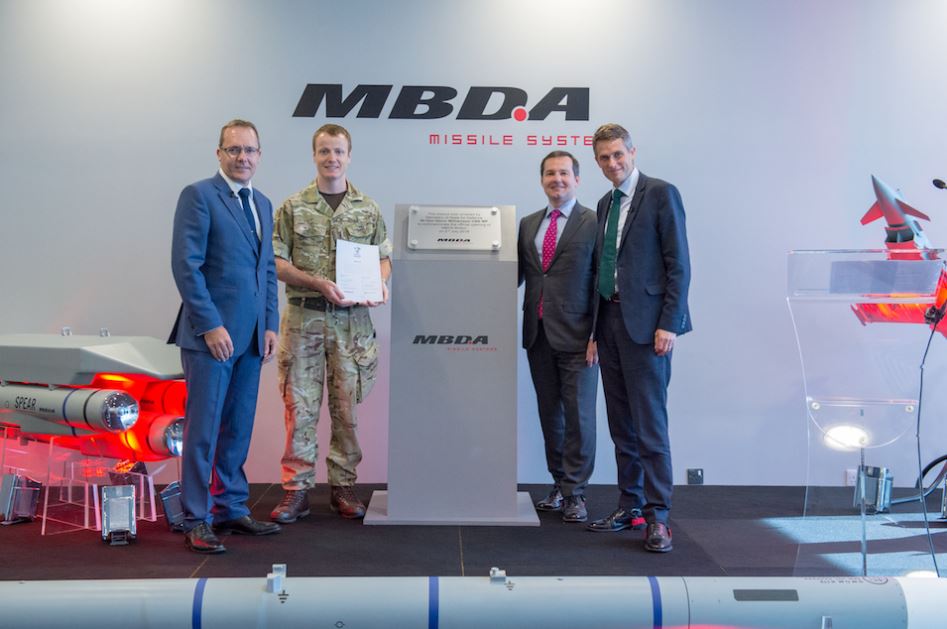 During the ceremony, the defense secretary unveiled a plaque to mark the completion of five years of work and £50 million worth of investment into the high-tech site.
The move to the site has seen 100 new jobs created.
The ceremony marked a major milestone for the new site, where design, engineering and manufacturing experts are producing equipment and systems. The site will be in charge of delivering weapons ranging from arming F-35 fighter jets to protecting British troops and Royal Navy ships.
"This £50m factory supports 700 jobs in Bolton, showing how central strong British defence industry is to our national prosperity," defense secretary Williamson said.
"MBDA's investment has created more than 100 new jobs, and this has been supported by a £400m contract from the government helping to create a further 100 roles within the company."
Work at the site was given a boost last April when the defense department signed a £400 million deal with MBDA to upgrade the ultra-accurate Brimstone missile to become compatible with Typhoon jets. That contract created around 130 new jobs and sustained a further 270 existing jobs at MBDA's sites in Bolton, Stevenage and across the supply chain.
The Bolton factory also works on the Sea Ceptor missile, which entered service on the Type 23 frigates in May and provides a powerful shield against airborne threats for Royal Navy ships. Land Ceptor, from the same family completed its first successful firing trials in April 2018 as the future battlefield barrier launched from a vehicle on a Swedish test fire range.
The site also works on Meteor air-to-air, radar-guided missiles, ASRAAM – Advanced Short Range Air-to-Air Missile, the Sea Venom anti-ship missile and the F-35's ground attack weapon Spear 3.