HII gets further $27m for USS Fitzgerald repairs
The US Naval Sea Systems Command has awarded Huntington Ingalls Industries another contract modification worth $27 million for work on the repairs of Arleigh Burke-class destroyer USS Fitzgerald (DDG 62).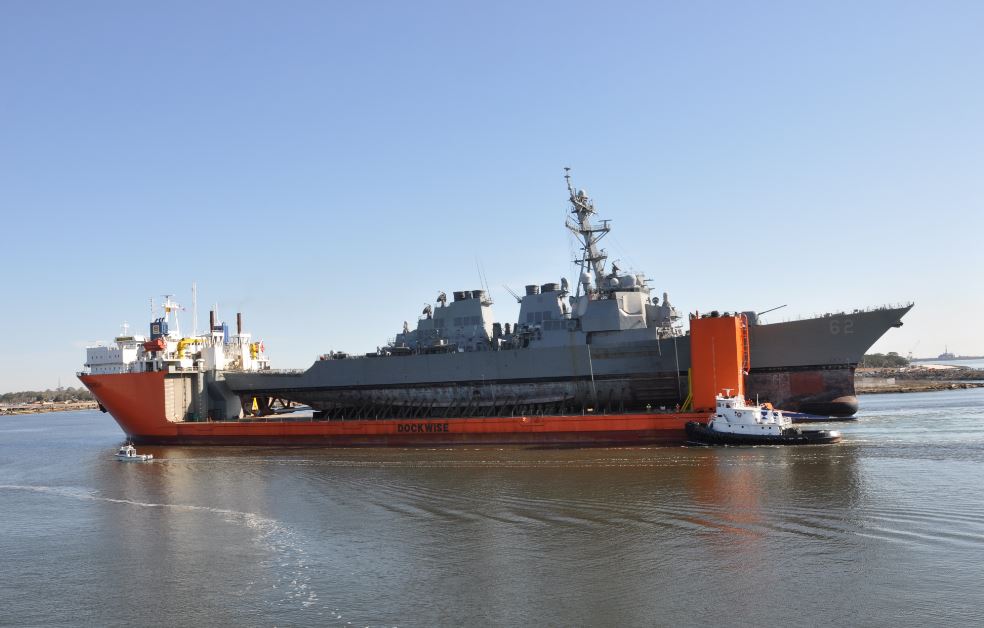 The destroyer was heavily damaged in a collision with Philippine-flagged merchant vessel ACX Crystal southwest of Yokosuka, Japan, on June 17, 2017. Seven sailors lost their lives and the ship was damaged on her starboard side above and below the waterline.
After the collision, the destroyer was transported from its forward-deployed homeport in Yokosuka, Japan, to Huntington Ingalls Industries (HII) in Pascagoula, Mississippi for both repairs and upgrades.
Intially, the total cost of returning the destroyer to operational status, including transport from Japan, was expected to reach close to $370 million dollars.
Works awarded under the latest contract modification are expected to be completed by January 2020.
Various hull mechanical and electrical (HM&E), C4I and combat system equipment, including the electronic warfare suite, radar, switchboard, gas turbine generator, and air condition plant require repair and/or replacement.
Fitzgerald will also receive HM&E, combat system and C5I upgrades that were originally planned for installation during a fiscal year 2019 availability.