US Navy sailor dies during small boat operations in Red Sea
A US Navy sailor assigned to the guided-missile destroyer USS Jason Dunham (DDG 109) died from injuries sustained during small boat operations on July 8.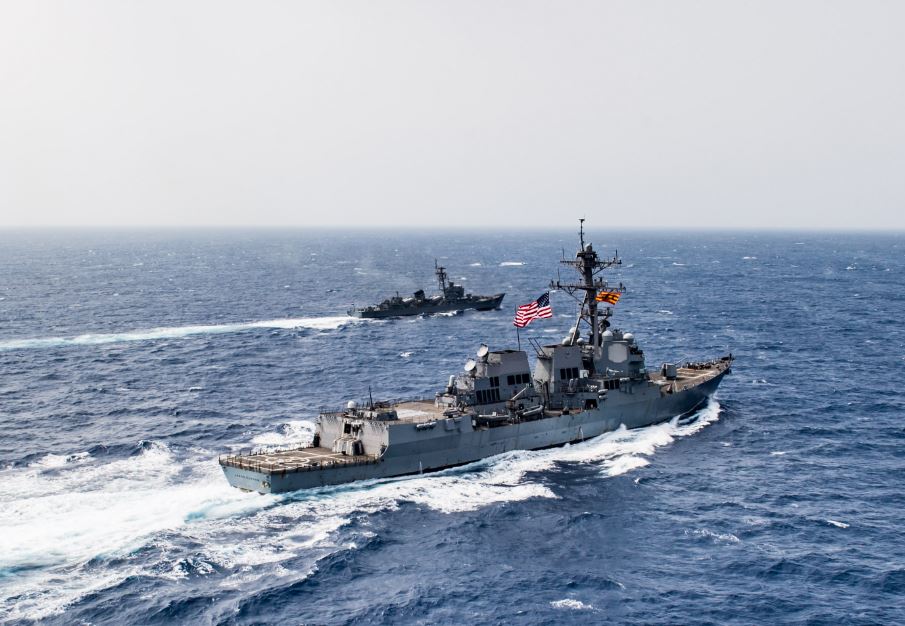 According to the US Naval Forces Central Command, the sailor was medically evacuated to a hospital in Aqaba, Jordan, and was pronounced dead at 12:45 p.m., local time.
The navy said the circumstances of the death were under investigation, adding that the identity of the sailor would be released 24 hours following notification of family members.
Arleigh Burke-class destroyer USS Jason Dunham is deployed to the US 5th Fleet area of operations in support of naval operations to ensure maritime stability and security in the Central region, connecting the Mediterranean and the Pacific through the western Indian Ocean and three strategic choke points.
The Norfolk-based destroyer started its deployment in June and visited ports in Portugal and Israel prior to the accident.