US 7th Fleet helps Sri Lanka Navy find missing fishermen
A P-8A Poseidon maritime patrol aircraft assigned to US 7th Fleet helped the Sri Lanka Navy locate a missing fishing vessel July 10, after joining search efforts.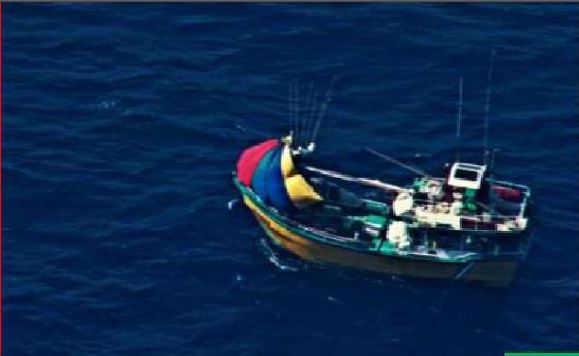 The P-8A Poseidon from the "Pelicans" of Patrol Squadron (VP) 45 flew out of Naval Support Facility Diego Garcia.
The 40-foot vessel and crew of six went missing the morning of July 8 near Dondra Head, Sri Lanka. A Sri Lankan Navy ship is headed to the location provided by the P-8A along with a commercial vessel nearby to render assistance.
"As we continue to explore the operational reach and agility of the P-8A Poseidon, the trust and relationships we build with our multi-national partners becomes more and more apparent in such a complex and broad Indo-Pacific region," said Cmdr. Mark E. Zematis, commander Patrol Squadron 45.