US Navy's second Zumwalt destroyer blew its gas turbine during acceptance trials: USNI News
The US Navy's second Zumwalt-class destroyer Michael Monsoor (DDG-1001) will need a new main turbine engine after turbine blades were damaged during the ship's acceptance trials.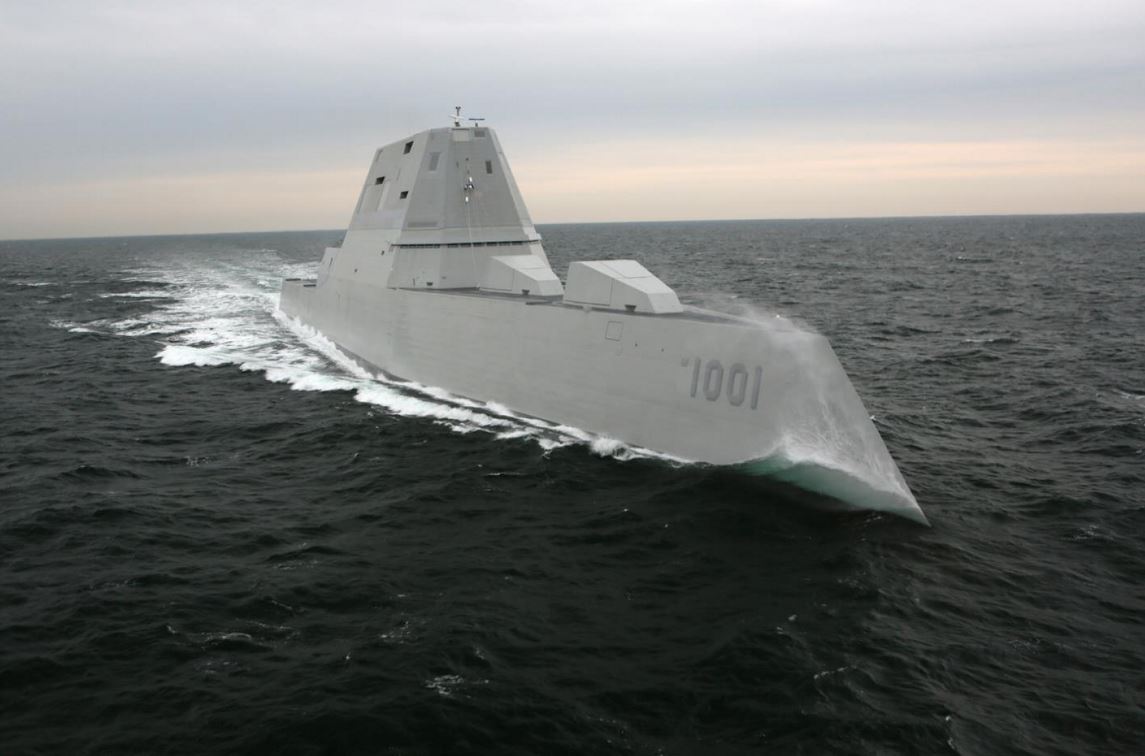 According to a USNI News report: Michael Monsoor will have to receive the new MT30 engine at the Bath Iron Works shipyard in Maine before being able to sail to San Diego for its combat system activation.
This was confirmed to USNI News by Program Executive Officer, Ships, Rear Admiral William J. Galinis who further said the turbine showed no signs of malfunction during the trials and that the defect was discovered during an inspection in February.
The destroyer was accepted by the US Navy in a ceremony on April 24, 2018, after the ship's hull, mechanical and electrical systems were tested. During the earlier builder's trials, Michael Monsoor was forced to return to port after experiencing problems with harmonic filters which are used to prevent power fluctuations from damaging electrical equipment.
According to the report, the removal and replacement of one of two MT30 gas turbines is not expected to delay the ship's arrival at its San Diego homeport which is scheduled to take place by December 2018.
DDG 1001 is the second ship of the Zumwalt class. The third and final ship of the class, the future USS Lyndon B. Johnson (DDG 1002), is currently in construction at BIW's shipyard.
DDG 1000-class ships are delivered through a two-phase approach in which combat systems are installed and activated subsequent to HM&E delivery. Following delivery, Michael Monsoor will transit to its homeport in San Diego, California, for commissioning in January 2019 and to begin combat systems activation, testing and trials.