Saab unveils new anti-ship missile RBS15 Gungnir
Swedish defense technology company Saab has unveiled its next generation anti-ship missile system – the RBS15 Gungnir – that will be on display at the Farnborough International Airshow 2018 for the first time.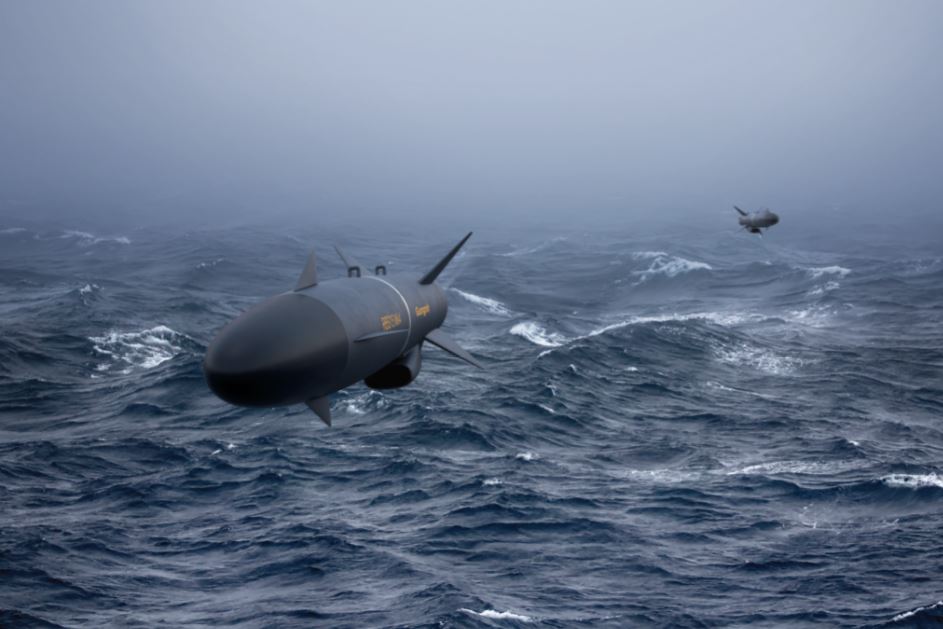 The company says the new system continues the tradition of robust and autonomous all-weather capability of the RBS15 missile family but utilizing a design that unlocks a new level of future growth potential.
Whilst RBS15 Mk3 delivers the capabilities that forces require today, the RBS15 Gungnir also integrates with pre-existing RBS15 infrastructure.
The system is backwards compatible, so an investment in Mk3 today opens a smooth path to transition into Gungnir tomorrow.
The name Gungnir is from Scandinavian mythology and refers to the Norse god Odin's spear which never missed its target. RBS15 Gungnir is the system level name whilst in the air-launched configuration the missile is called the RBS15 Mk4 Air.
"RBS15 Gungnir is offered in both air-launched and surface-launched configurations that offer greatly improved capabilities, compared to other missile systems on the market. With an improved range to more than 300 km and highly advanced target seeker, it gives the capability to engage any target, in all conditions," says Görgen Johansson, Senior Vice President and head of Saab business area Dynamics.
The option to engage targets from the air, as well as from land and sea gives the ability to perform coordinated attacks, with multiple missiles, against a wide range of naval and land-based targets thereby increasing mission flexibility and success.
The latest version of the RBS15 development and production program was first contracted in March 2017 with the Swedish Defence Material Administration (FMV). That March 2017 contract amounted to SEK 3.2 billion with deliveries to take place during the period 2017-2026. Additional production of missiles was contracted with FMV in April 2017 for MSEK 500, with deliveries to begin in the mid-2020s.
The RBS15 missile family is jointly produced by Saab and Diehl Defence GmbH & Co. KG and serves with various navies, coastal batteries and air forces from Sweden, Finland, Germany, Poland, Croatia, Thailand and an undisclosed country.