RIMPAC participants sink another ship in live-fire event
Another retired US Navy ship has been sunk in a live-fire event conducted during the Rim of the Pacific (RIMPAC) exercise.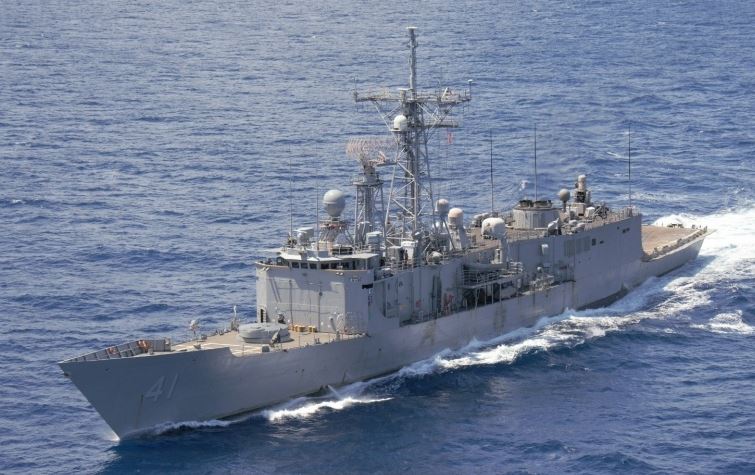 This time, it was the decommissioned frigate USS McClusky (FFG 41) which was sunk on July 19 in waters 15,000 feet deep, 55 nautical miles north of Kauai, Hawaii.
Unlike with the sinking of ex-USS Racine, the US Navy has not shared video footage of the second sinking exercise (SINKEX).
The navy also did not specify which units participated, noting only that the frigate had been sunk by live fire "from a ship and an aircraft."
"This SINKEX was invaluable for exercising our interoperability as a combined maritime force, and also demonstrating and testing the tremendous warfighting skills of our men and women," said RIMPAC Combined Forces Maritime Component Commander Chilean Navy Commodore Pablo Niemann.
Ex-McClusky was an Oliver Hazard Perry-class frigate commissioned in December 1983 and decommissioned in January 2015. The ship was named for Lt. Cmdr. Wade McClusky, a naval aviator who led his squadrons of Douglass Dauntless dive bombers against a Japanese fleet during the famed attack on the island of Midway in June 1942. He went on to distinguish himself in subsequent actions during the war and again in the Korean War before retiring at the rank of rear admiral in 1956. The ship operated worldwide during her more than 30 years of service.