US Navy disbanding Combat Camera
The US Navy will disestablish its combat camera units on Sept. 30, 2018, after 67 years of service to the navy and defense department.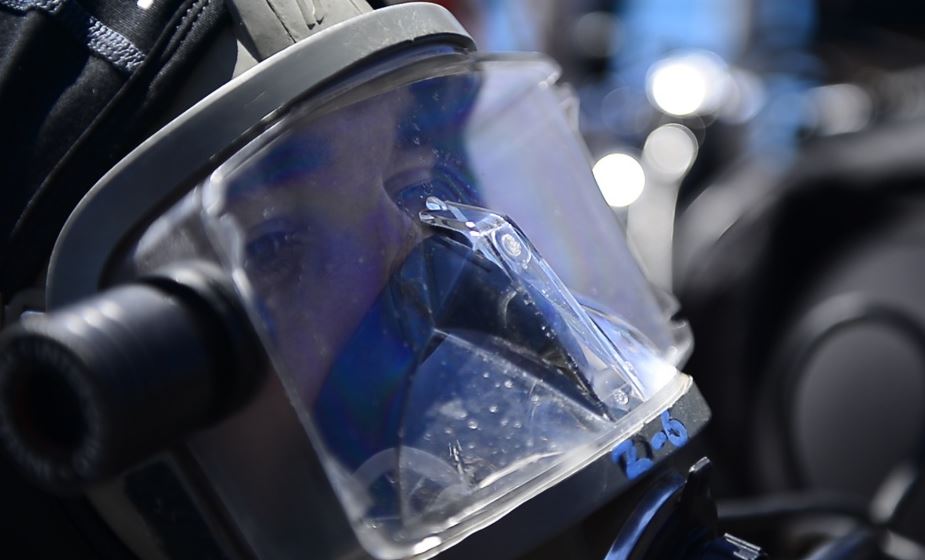 The move is part of an effort to cut costs amid budget constrains, according to a Navy Times report.
Thousands of US Navy Combat photographers who have recorded historical events from the land, air and sea spanning from World War I to Operation Enduring Freedom.
Mass Communication Specialist 2nd Class Sean Furey, a native of Lavallette, New Jersey, and assigned to ECC's dive team is one of them. He integrated with Mobile Diving Salvage Unit 2 embarked aboard USNS Grasp (T-ARS 51), and spent several days capturing underwater imagery of Navy divers surveying the wreck in an effort to determine if the ship was lost to a German mine or submarine-launched torpedo. The mission culminated with the divers lowering a ceremonial wreath to honor USS San Diego Sailors who lost their lives during the tragic incident.
"This last mission is unique because it covers two historical events happening simultaneously, and it just so happens that I get to be a part of both," said Furey. "If you told me when I checked into ECC that I would be documenting its last mission, I wouldn't have believed it."
According to Lt. Michael Larson, the final officer-in-charge of ECC, Naval combat photography began in World War I mainly to conduct aerial reconnaissance missions, and evolved into small photographic teams by World War II. The unit that is today's ECC was first established in 1951, and since then the command's mission has remained mostly unchanged for 67 years.
"Our mission has been to historically preserve the nature of events, and to provide imagery to combatant commanders for a variety of purposes, including telling the Navy story," said Larson.
The Navy established Combat Photographic Units in 1942 that deployed to the Pacific and European theaters of war to document major campaigns including Normandy and Iwo Jima.
Then in 1951, the Navy established what would eventually become today's combat camera, the Atlantic Fleet Motion Picture Unit.
The unit first documented Navy and Marine Corps operations during the Korean War. In 1966, the unit became the Atlantic Fleet Combat Camera Group and deployed teams to document the war in Vietnam. The unit became Expeditionary Combat Camera in 2010 and continued documenting all branches of the military during major U.S. conflicts, operations and exercises.
A hallmark of Navy Combat Camera's unique skill sets is the unit's ability to provide underwater photography. ECC divers have routinely documented underwater salvage operations, and research and inspection missions like the mission with the San Diego.
"It's fitting that our last job is a dive job, because that is one of the things that set us apart from the other services' Combat Camera units," said Furey. "Being able to put my name in with so many other Combat Camera greats that came before me was a special experience."
Larson, who served as a combat cameraman in Iraq, said he and many Sailors have done the best documentation work of their careers at Combat Camera.
"Combat Camera's legacy will live on through the decades of imagery we've created telling the story of our military forces, and is forever preserved in the eyes of the viewers."