BNS Godetia becomes NATO SNMCMG1 flagship
Belgian Navy command and support ship BNS Godetia assumed the role of NATO Standing Mine Countermeasures Group 1 (SNMCMG1) flagship on July 22, taking over from Dutch submarine support ship HNLMS Mercuur (A900).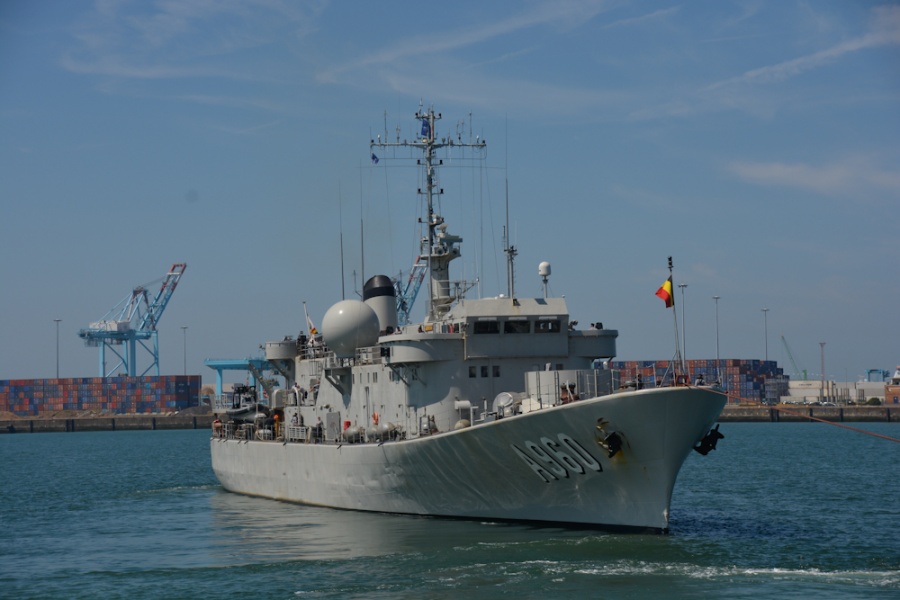 Despite having 780,000 nautical miles on the clock, Godetia brings a wealth of capabilities to the group.
The ship will contribute to the group with an embarked helicopter and host tactical drone tests in addition to command and control task.
In addition to the Belgian Navy ship, SNMCMG1 is composed of mine countermeasure ships from the navies of Britain, Latvia, Lithuania, Germany and the Netherlands.
Standing NATO Mine Countermeasures Group 1 (SNMCMG1), currently led by Belgian Navy Commander Peter Ramboer, is one of four maritime groups under the command of the NATO Maritime Command (MARCOM). The vessels are under continuous NATO command and perform a wide range of tasks, including mine countermeasures.
SNMCMG1 will remain under Belgian command for the remainder of 2018.