Spanish Navy deploys LPD Castilla to counter-piracy operation Atalanta
Spanish Navy's Galicia-class landing platform dock ESPS Castilla got underway from her homeport at Rota Naval Base on July 19 to join the counter-piracy operation Atalanta off the Horn of Africa.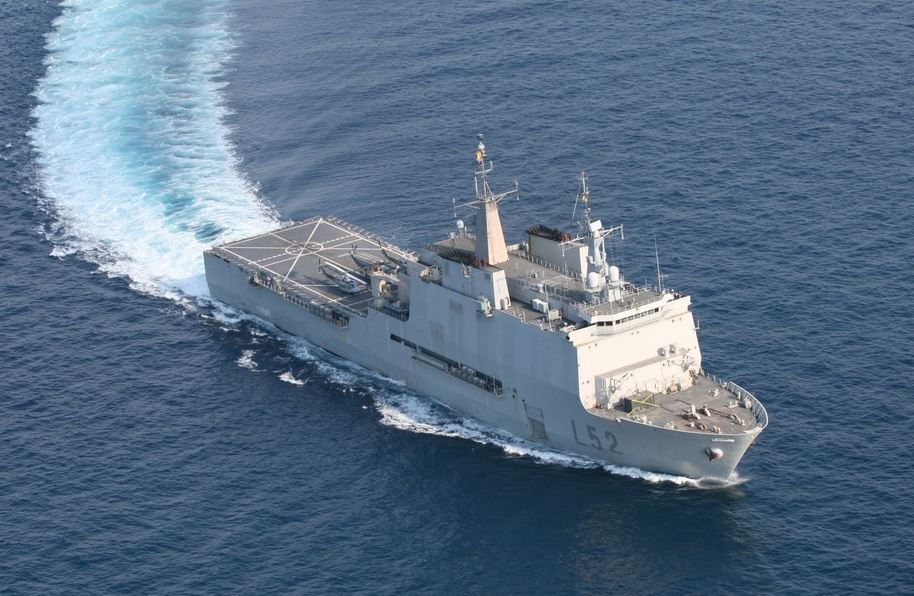 ESPS Castilla will operate two SH-60 helicopters from the 10th aircraft squadron during the deployment and host a Marine Corps security squad and a medical team (ROLE-2).
Castilla will relieve the offshore patrol vessel ESPS Meteoro which represented the Spanish Navy's contribution to the mission since April this year.
This deployment is part of the Spanish contribution to the European Union's mission to fight piracy in the Gulf of Aden and off the coast of Somalia. The Spanish Navy is the only European navy which has continually had warships deployed to this operation since its inception in 2008. Spain also contributes with the so-called 'Orion' Detachment in Djibouti with around 50 military servicemen.
Castilla is one of two 13,900-ton Galicia-class landing platform dock ships built for the Spanish Navy by Navantia. Launched in June 1999 and delivered to the Spanish Navy on June 26, 2000, the 160-meter-long Castilla replaced the old transport ship Aragón (L-22).
According to the Spanish Navy, the ship is fitted with two 20 mm OERLIKON machineguns (with options for two more to be fielded) and six SRBOC Mk3 chaff launchers. The ship can carry six AB-212 ASW helicopters or four SH-3 Sea King helicopters.