Trinidad and Tobago to buy two Cape-class patrol boats from Austal
Australian shipbuilder Austal announced that the Republic of Trinidad and Tobago government intends to purchase two Austal-designed Cape-class patrol boats.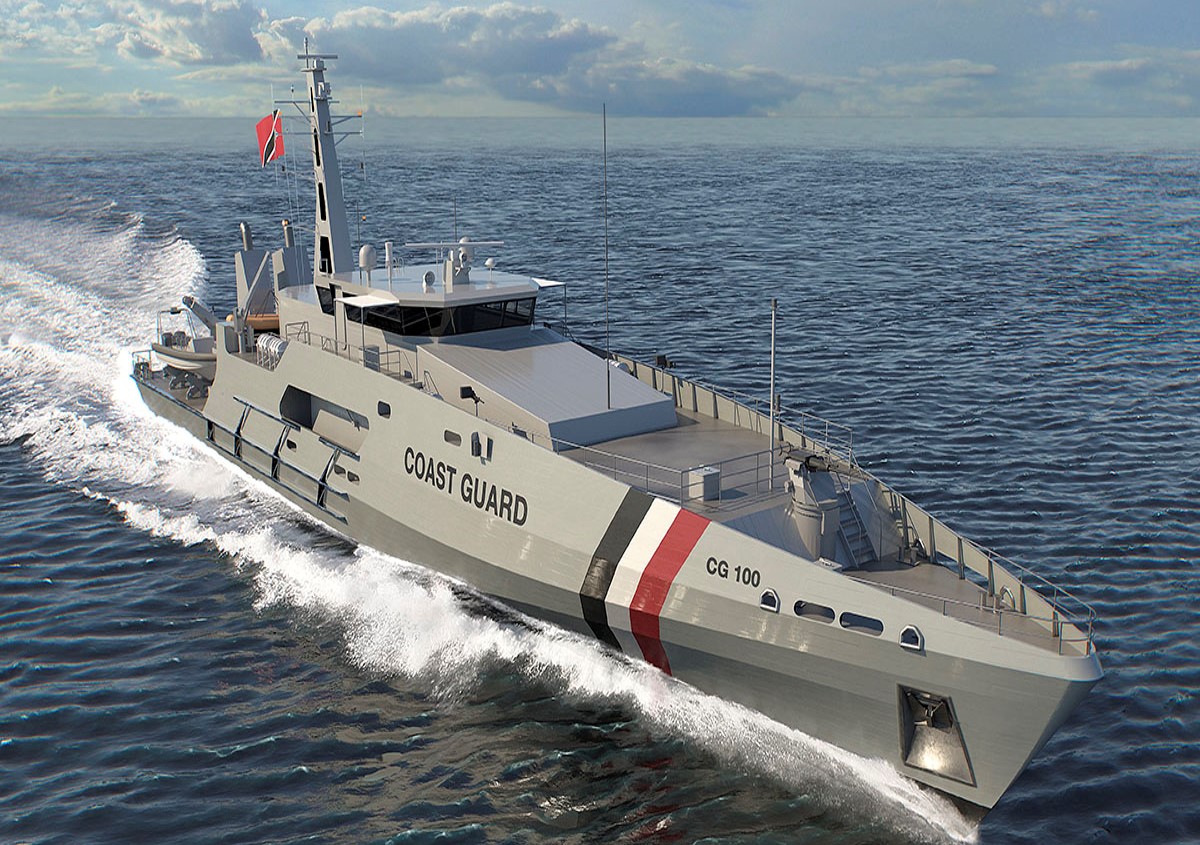 The purchase would enhance the border protection capabilities of the country in conjunction with the existing Coast Guard fleet, and will join six Austal fast patrol craft acquired in 2009.
The shipbuilder said the sale is likely to be supported by the Australian government via the Export Finance and Insurance Corporation (EFIC), and follows a demonstration by the Royal Australian Navy (RAN) of the capabilities of the Cape-class vessel to a delegation of senior Trinidad and Tobago officials, which included the Chief of Defence Staff.
The order is likely to be valued at circa AU$100m plus a multi-year ongoing maintenance and support package. Austal expects to establish a Service Centre in Trinidad to support these vessels, the Austal supplied fast patrol craft, and any additional vessels requiring maintenance as determined by the Trinidad and Tobago government.
The new Cape-class vessels will be built in Austal's Henderson shipyard based in Western Australia. Austal have already built 10 Cape-class vessels in Henderson for the Australian Border Force and RAN. Delivery is expected to be in mid-2020.
Measuring 58 meters in length, the all aluminium monohull patrol boats have a 4000 nautical mile range and 28-day patrol cycle with a crew of up to 22. The vessels also support two high speed 7.3 meter rigid hull inflatable boats.
Trinidad and Tobago have requested that the purchase be supported by an EFIC finance package which will be developed specifically to support the program, for which EFIC have already supplied a letter of support.
The sale of the vessels is conditional on final contracts being signed in the coming weeks, together with a conclusive offer from EFIC. Austal says it is expected that an initial, lower value design contract will be signed shortly to hasten preparations for the main contract and ensure that the delivery schedule will be maintained.