ASMAR contracts Damen for Chilean Navy icebreaker steering gear delivery
Chile's ASMAR Talcahuano Shipyard has awarded Damen Marine Components a contract to supply steering gear, rudders and stern tube parts for the Chilean Navy's new Antarctic research vessel.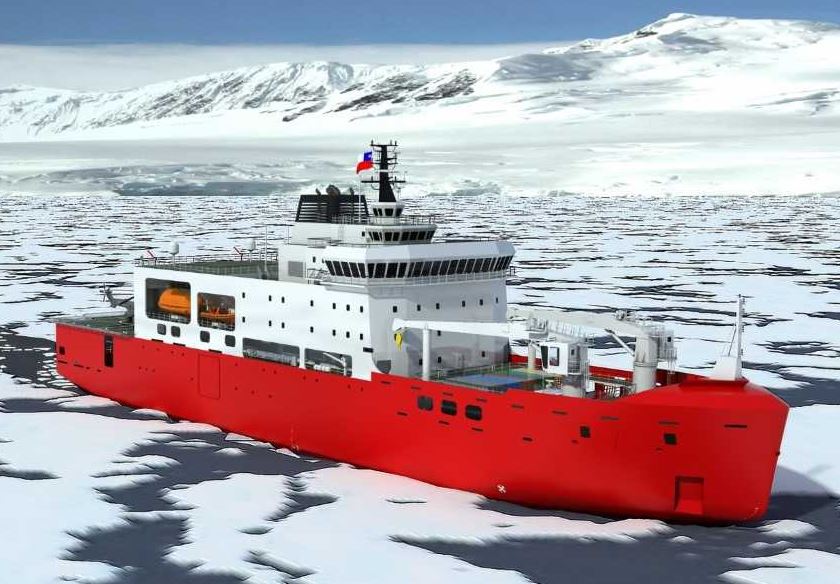 Designed in collaboration with VARD Canada, the LRS -Polar 5 Class vessel is scheduled to be delivered in 2021. A maiden voyage to Antarctic Polar Circle is expected to take place in 2023.
Damen Marine Components said it would be supplying twin Commander Ram-Type electro-hydraulic steering gear units, twin Atlantic semi-spade rudders and twin stern tube casting parts. The vessel will be capable of speeds up to 15 knots.
This level of performance for a shaft-propeller-rudder lay out brings with it particular challenges, the company said, adding that it would be met in full by the equipment supplied.
"With this project, the Chilean Navy and DMC strengthen the cooperation. The state of the art maneuvering system allows the new vessel to navigate safely in challenging and icy conditions," said Wim Knoester, director sales & marketing at Damen Marine Components.
Once built, the 111-meter vessel will undertake roles that include logistic support, search and rescue (SAR) and scientific research south from the Antarctic Polar Circle. The operation period shall be at least eight months per year in the vicinity of Alejandro I Island.
The vessel will be capable of operating in icy waters, navigating continuously at a constant speed of 3 knots over a 500 kPa flexural strength ice of 1-meter thickness and covered with a 20-centimeter layer of snow.