Elbit Systems to supply electronic warfare suites for Israel's new Sa'ar 6 corvettes
Technology company Elbit Systems has received an approximately $85 million contract from the Israeli Ministry of Defense (IMOD) to supply Electronic Warfare (EW) suites for the Israeli Navy's Sa'ar 6-class corvettes.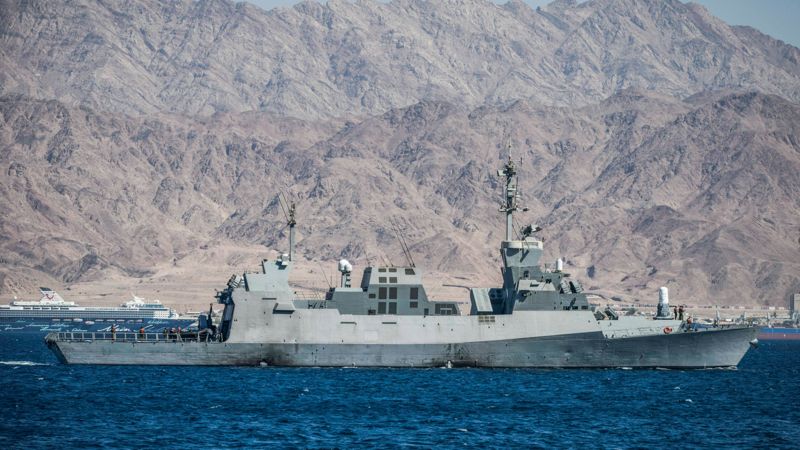 As informed, the contract will be performed over a 10-year period.
The EW systems to be supplied are combat proven and include digital receivers, signal processing technologies and analysis tools that are all of an open system architecture, according to the company.
The latest configurations of those technologies were developed in close cooperation with the IMOD's Administration for the Development of Weapons and Technological Infrastructure and with the Israeli Navy, and have been recently declared operational after successfully completing intensive sea trials. This award follows previous Elbit Systems contract awards to equip all the Israeli Navy surface vessels with its EW technologies.
"We are proud (…) to have been awarded this contract to equip the new corvettes with the (…) EW capabilities necessary to perform a variety of complex missions while maintaining maximal level of force protection. The increasing demand for our EW solutions is a clear indication for the growing operational importance of advanced and combat proven EW capabilities in all domains of operational engagement – maritime, land and air," Edgar Maimon, Executive Vice President and General Manager of Elbit Systems EW and SIGINT – Elisra, commented.
Currently being built in Kiel, Germany, the four Sa'ar 6 ships will be tasked with the protection of Israel's Economic Exclusion Zone. They will be named INS Magen, Oz, Independence, and Victory.
The first corvette is set for delivery in 2019, while all four ships are expected to be handed over to the navy by 2021.