Italy-based USS Mount Whitney wraps up five-month patrol
US Navy Blue Ridge-class command and control ship USS Mount Whitney (LCC 20) returned to her forward-deployed homeport of Gaeta, Italy, after five months of operations.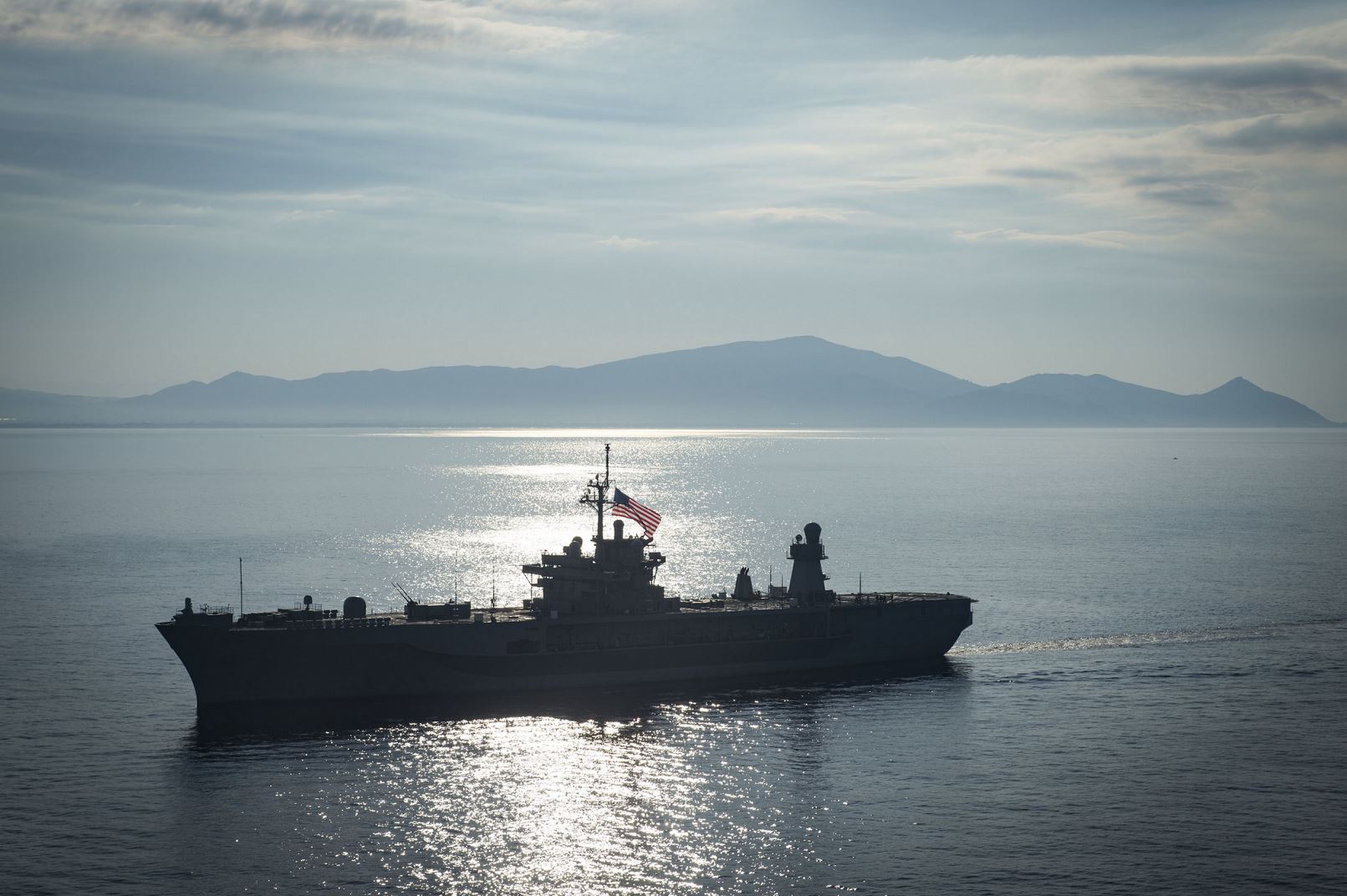 Mount Whitney departed Gaeta Feb. 27, to conduct naval operations in the US 6th Fleet area of operations in Europe and Africa.
"It's good to be back home after five months at sea," said Capt. Robert Aguilar, commanding officer of Mount Whitney. "From the Eastern Mediterranean, Africa, Baltic Sea, and Black Sea, the Mount Whitney has covered all corners of the European and West African area of responsibility and we are only half way through the year."
During the underway, the 6th Fleet falgship played a critical role in three major multinational exercises including Obangame Express, Baltic Operations, and Sea Breeze.
The ship hosted many distinguished visitors during these exercises, such as Ukrainian president Petro Poroshenko, Lithuanian president Dalia Grybauskaite, and Commander, European Command and Supreme Allied Commander, U.S. Army Gen. Curtis Scaparrotti.
"Over the last five months the Mount Whitney enabled vital diplomatic meeting between heads of state, military-to-military key leader engagements, and partnership building with strategic allies and partners," said Aguilar.
Mount Whitney was able to embark an entire combined joint task force staff as well as the staffs of allied and partner nations. During exercise Sea Breeze 2018, more than 150 staff members from various countries made up the Sea Breeze maritime operations center aboard the ship.
Additionally, the ship spent time in Rijeka, Croatia, as part of an extensive service life extension program which will extend its active service life to 2039. During that time Mount Whitney completed various engineering equipment assessments, topside preservation, and inspection and upkeep of various systems throughout the ship.
Mount Whitney was also able to make scheduled port visits in cities such as Lisbon, Portugal; Kiel, Germany; Odessa, Ukraine; and Piraeus, Greece. While underway, Mount Whitney completed four replenishments-at-sea, three vertical replenishments, 15 port calls, hosted more than two-thousand visitors, and sailed nearly 15,000 nautical miles.