US Navy reviewing impact of faulty welding on Columbia-class construction schedule
While the first of the US Navy's next-generation ballistic missile submarines is still scheduled to start construction in fiscal year 2021, navy officials are assessing potential delays in the Columbia-class submarine program after faulty welding was discovered on prefabricated missile tubes.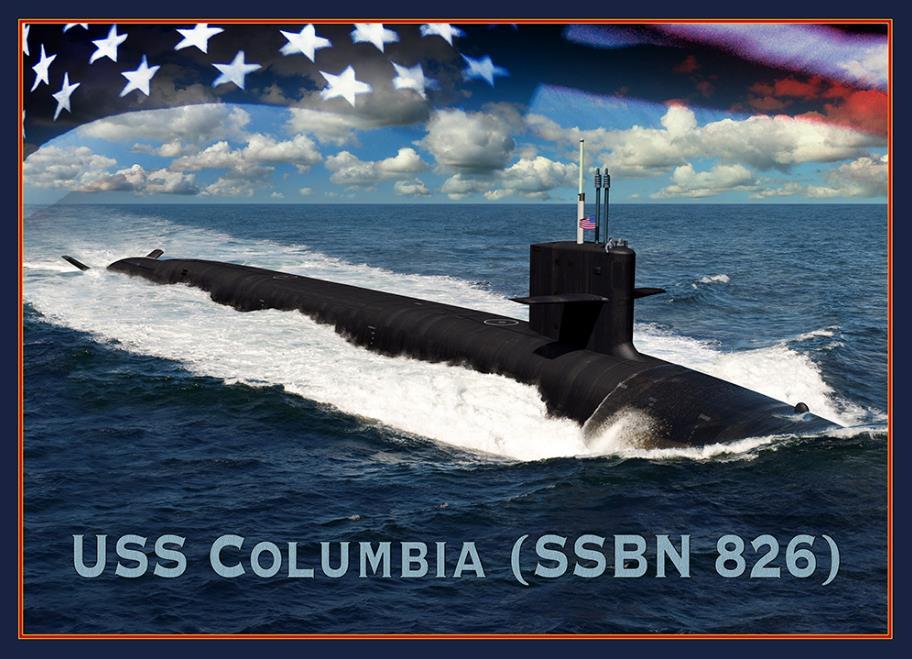 In addition to the Columbia-class, other projects like the Virginia-class attack submarines and the UK Royal Navy's Dreadnought ballistic missile submarines could also be affected by the problem as they were all to be fitted with the missile tubes which the US Navy purchased in advance with the aim of lowering costs.
As it was first reported by Defense News on Tuesday, a total of 12 missile tubes so far built by subcontractor BWX Technologies are being reviewed. The bad welds were discovered after the company determined it had used inadequate inspection techniques to test the welds before shipping them to main contractor General Dynamics Electric Boat.
"All BWXT welding requiring volumetric inspection has been halted until the investigation is complete," Naval Sea Systems Command spokesman Bill Couch told Defense News.
Speaking with Wall Street analysts on Tuesday, BWX chief executive Rex Geveden said he didn't view the problem as a welding quality issue, but rather an inspection technique issue.
According to USNI News, Geveden said he could not estimate to how much the issue could cost BWXT as the issue was still being evaluated. BWXT has not suspended production as the issues are being fixed.
"In the welding process we normally inspect the welds periodically and make weld repairs and the inspection technique didn't detect those issues, so there will be repair work that has to be done," Geveden noted.
In a statement on the issue, the US Naval Sea Systems Command said it "purposely planned for early construction of the Common Missile Compartment including missile tubes and first article quad pack, to mitigate risks such as these, and construction start for Columbia remains on schedule in FY2021. The Navy is working closely with the UK to evaluate impacts to Dreadnought."
NAVSEA further said that initial reports indicate that the other vendors do not have the same issue, and they continue to produce missile and payload tubes.
"The Navy has not formally accepted delivery of the missile tubes, as they will ultimately be accepted prior to shipment to the UK or at USS Columbia delivery," NAVSEA said.