All four Royal Navy tankers home as RFA Tideforce arrives in Cornwall
The final of four Royal Navy Tide-class tankers – RFA Tideforce – has arrived in Cornwall, UK, where it will now undergo military customization and armament before starting sea trials.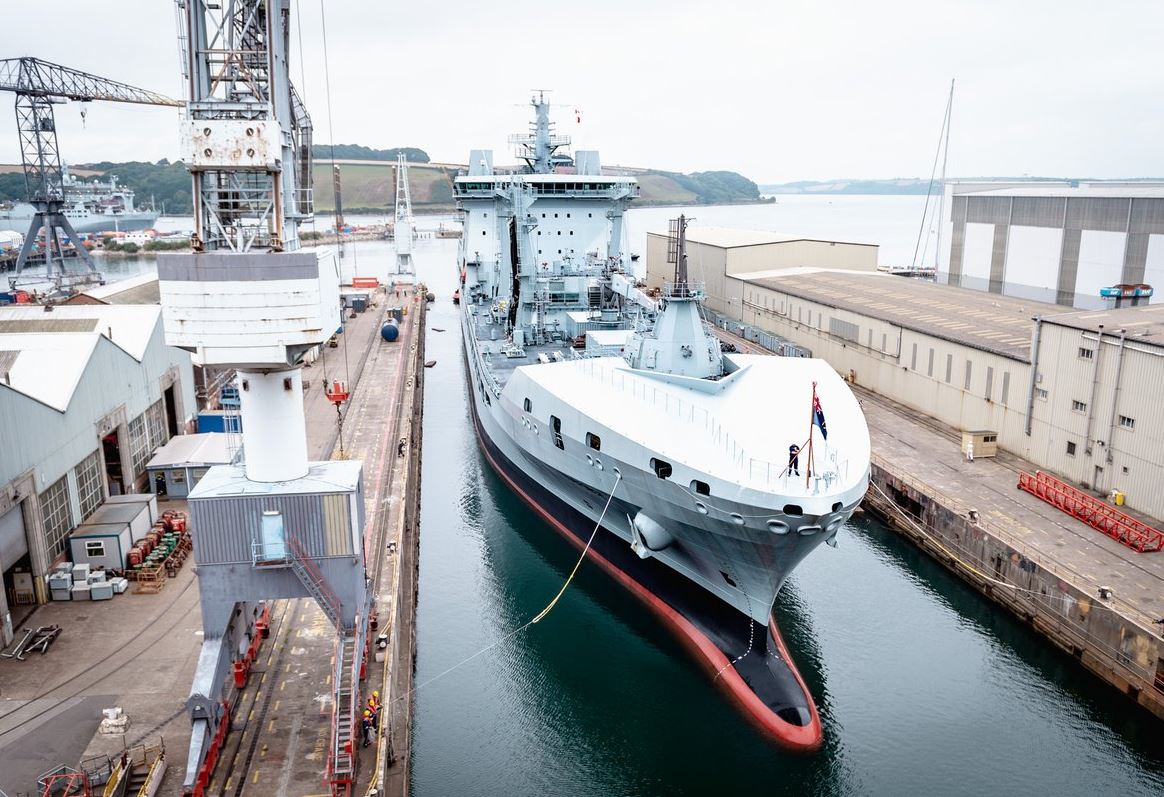 Customisation work, including the installation of communications equipment and defensive systems, will be performed by A&P Falmouth.
With Tideforce's homecoming voyage complete, all four of the tankers have now arrived in the UK from South Korea where they were built by Daewoo Shipbuilding & Marine Engineering, marking the end of a crucial phase of the fleet's delivery program.
The 39,000-tonne vessel, which will deliver fuel and water to Royal Navy ships on operations all over the world, follows her sister ships Tidespring, Tiderace and Tidesurge.
"Providing everything from a floating helipad, to a refueling vessel for our brand-new aircraft carriers, we are delivering the equipment our Armed Forces need to combat illegal trade, safeguard our waters and promote peace throughout the world," minister for defense procurement Stuart Andrew said.
Each of the Tide class ships is equipped to refuel Royal Navy warships, including the two new Queen Elizabeth Class aircraft carriers, in hostile environments and challenging sea conditions.
RFA Tidespring is already in service, with RFA Tiderace due to join her in September, while RFA Tidesurge has now completed her customization programme and is about to embark on Capability Assessment Trials.
"RFA Tideforce is the final vessel of her class and this is the fourth time we have supported a Tide class vessel during their arrival voyage," David McGinley, managing director Atlantic and Peninsular marine services for A&P Group said. "We will now complete the customization, fit-out and capability assessment trials to the same high standards, on time and to budget, as we have for the rest of the fleet."
Works on Tideforce are expected to take several months, with the ship then due to enter service in 2019.