HMCS Montreal arrives at Halifax Shipyard for dry docking work
Royal Canadian Navy frigate HMCS Montreal arrived at Halifax Shipyard August 13 for a 53-week docking work period (DWP) which will include both routine maintenance and upgrades.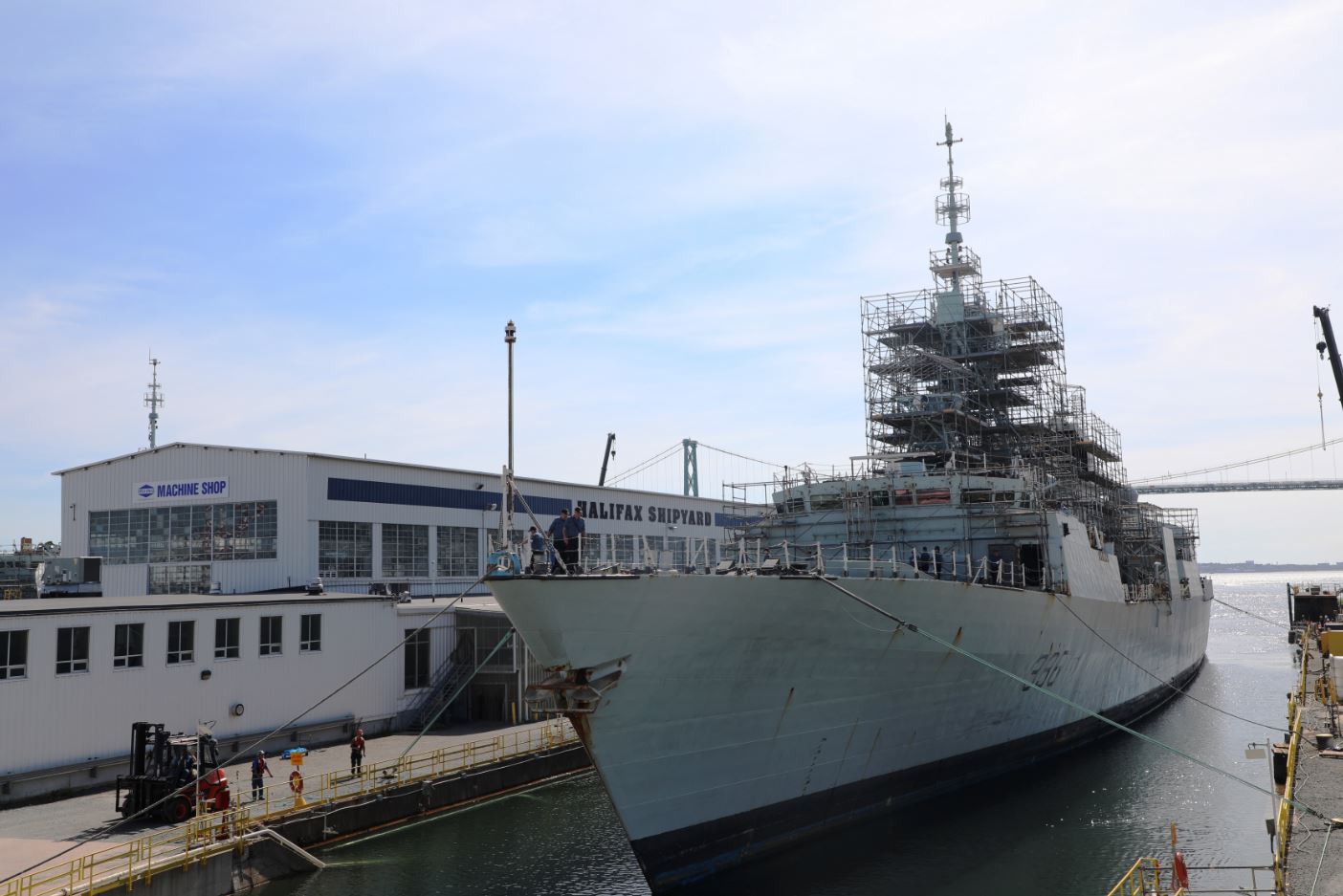 HMCS Montreal is the third consecutive Halifax-class frigate from the navy's east coast fleet to enter the Halifax Shipyard's graving dock for a DWP since 2016.
Montreal entered the shipyard after completing a deployment to Europe as part of the Canadian Navy's X-ship program that will test naval concepts in all areas of warship deployment, crewing and sustainment over a five-year period.
Another Halifax-class frigate, HMCS Fredericton, is in the final weeks of a DWP, returning to the Royal Canadian Navy in October 2018, and HMCS Halifax completed its DWP between October 2016 to September 2017.
"Our shipbuilders know the Halifax-class better than any other shipbuilders and we are proud to continue our legacy as the Halifax-class in-service support centre of excellence," said Kevin McCoy, president of Irving Shipbuilding.
Prior to the DWPs, all seven of the Royal Canadian Navy's east coast Halifax-class frigates completed mid-life overhauls at the Halifax Shipyard as part of the Government of Canada's Halifax-class modernization program.
In addition to its Halifax-class ship maintenance work, Halifax Shipyard is building six Arctic and Offshore Patrol Ships (AOPS) and 15 Canadian Surface Combatants (CSC) over the next 25 years as part of Canada's National Shipbuilding Strategy. The first AOPS, the future HMCS Harry DeWolf, is scheduled to be launched in September 2018.