Keel laid for 12th Freedom-variant littoral combat ship
The Lockheed Martin-led industry team held a keel-laying ceremony for the US Navy's 23rd Littoral Combat Ship (LCS).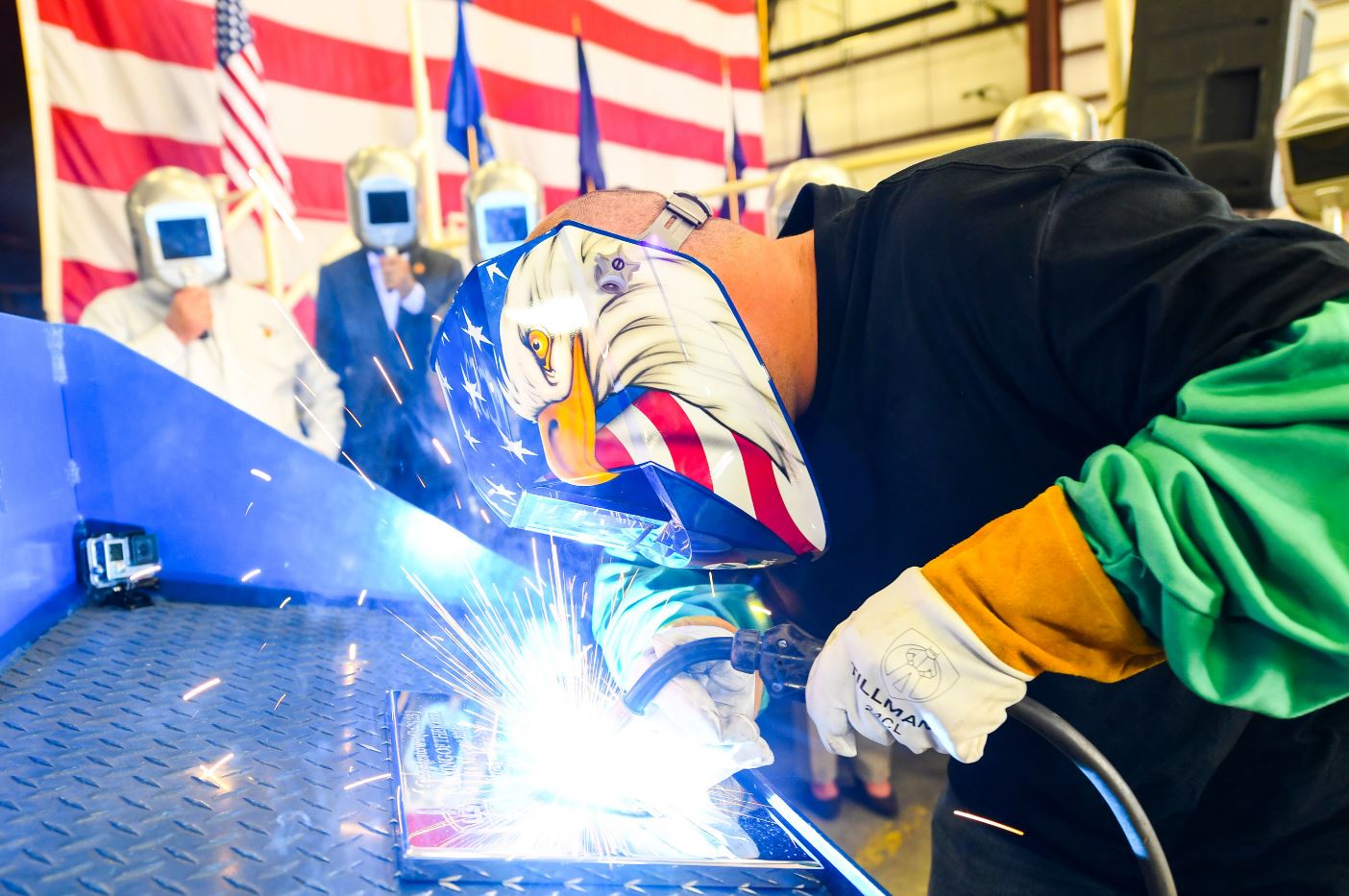 The keel for the 12th Freedom-variant littoral combat ship, future USS Cooperstown, was laid on August 14 in a ceremony held at Fincantieri Marinette Marine in Marinette, Wisconsin.
Ellen R. Tillapaugh, Mayor of the Village of Cooperstown, New York, completed the time-honored tradition and authenticated the keel by welding her initials onto a steel plate that will be placed in the ship.
It is a tremendous honor to authenticate the keel for the future USS Cooperstown," Tillapaugh said. "Ships and their crews have a special bond with their namesake, and I know the village of Cooperstown will proudly support this ship throughout her construction, and when she is commissioned and enters the Navy fleet."
LCS 23 will be the first vessel named for Cooperstown. Her name honors the veterans who are members of the National Baseball Hall of Fame located in the namesake city. These 64 men served in conflicts ranging from the Civil War through the Korean War.
The Lockheed Martin and Fincantieri Marinette Marine team is currently in full-rate production of the Freedom-variant of the LCS, and has delivered five ships to the US Navy to date. The future USS Cooperstown is one of eight ships in various stages of construction at Fincantieri Marinette Marine.