Ronald Reagan CSG ships train with Japanese destroyer
Forward-deployed ships from the US Navy's Ronald Reagan carrier strike group (CSG) started bilateral training with Japan Maritime Self Defense destroyer JS Kirishima on August 14.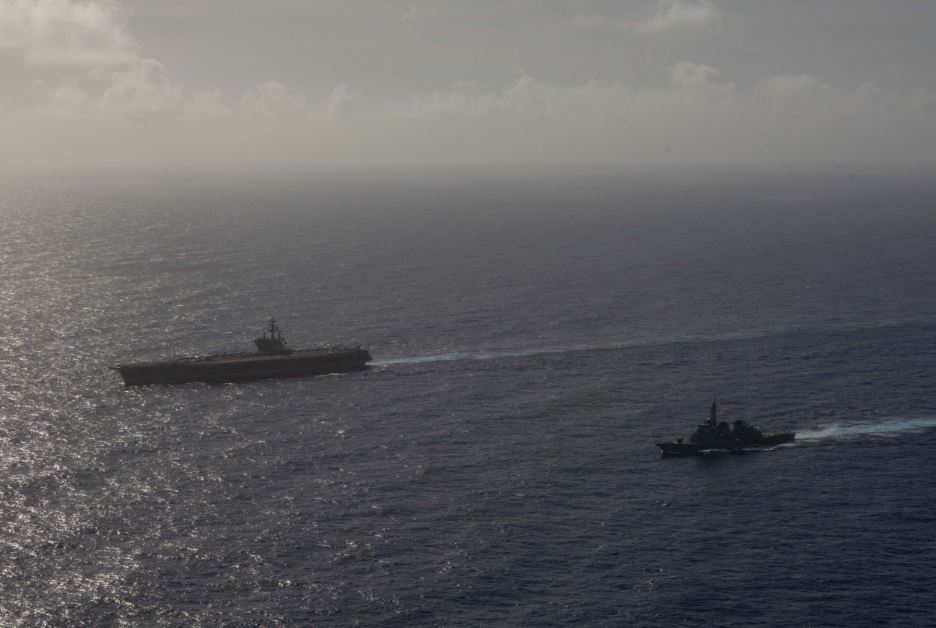 The exercise is also joined by Japan Maritime Self-Defense Force (JMSDF) personnel from the Commander, Escort Division (CCD) 6 embarked aboard Ronald Reagan started bilateral training.
CSG units and JMSDF units worked together and participated in an air defense exercise, communication evolutions, and provided support for aircraft squadrons embarked aboard the aircraft carrier USS Ronald Reagan (CVN 76).
"Working side by side we have used this opportunity to train together to further streamline our communications through exercises and other tactical events," said Lt. Jeff Kryski, Destroyer Squadron (DESRON) 15's assistant planning officer.
While embarked aboard Ronald Reagan and the Ticonderoga-class guided-missile cruiser USS Antietam (CG 54), CSG and CCD 6 personnel conducted unit level training to increase interoperability between US Navy and JMSDF units and improve the tactical skills of both maritime forces.
"Having CCD 6 personnel aboard greatly benefits both JMSDF and DESRON 15 by allowing both sides to continue our strong and lasting partnership," said Kryski.