Top Gun sequel begins filming aboard USS Abraham Lincoln
Film crews from Paramount and Bruckheimer Films are aboard the Norfolk-based aircraft carrier USS Abraham Lincoln this week shooting footage for the sequel to the 1986 blockbuster Top Gun, the navy has confirmed.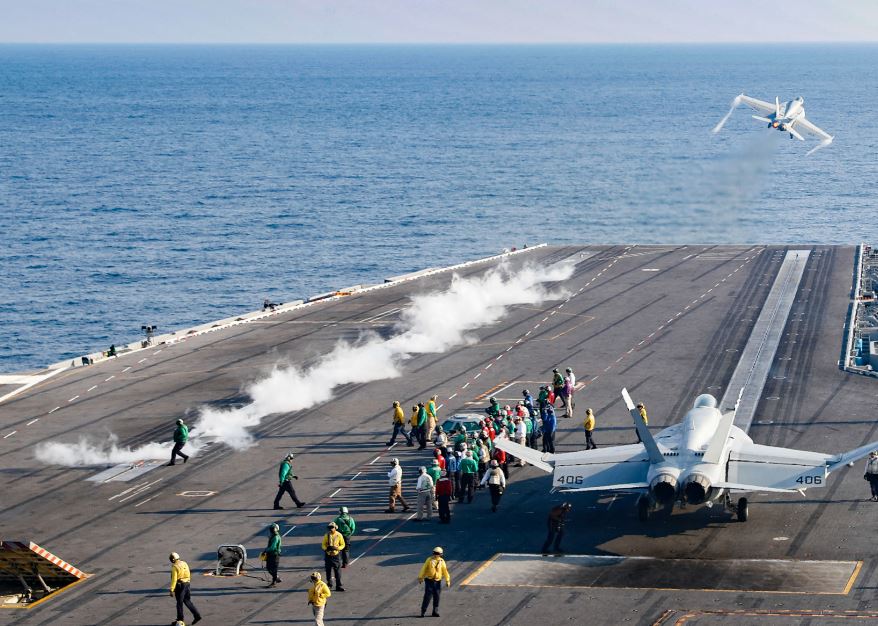 Naval Air Force Atlantic spokesperson Cmdr. Dave Hecht confirmed this saying that no actors are aboard, adding that the film crew will be shooting footage of air operations until Saturday.
"Top Gun inspired countless men and women to volunteer to protect and defend our country as naval aviators and the crew of USS Abraham Lincoln are excited to play a small role in bringing this story back to the silver screen and inspiring another generation to serve in the world's finest navy," Hecht told the Virginian Pilot.
Shooting for the sequel, which is to be called "Top Gun: Maverick", got underway in May this year according to a photo shared by actor Tom Cruise on his Instagram account.
The Top Gun sequel is set for a July 12, 2019, release date.