US Coast Guard receives 30th fast response cutter
The US Coast Guard has accepted delivery of its 30th fast response cutter, the future USCGC Robert Ward.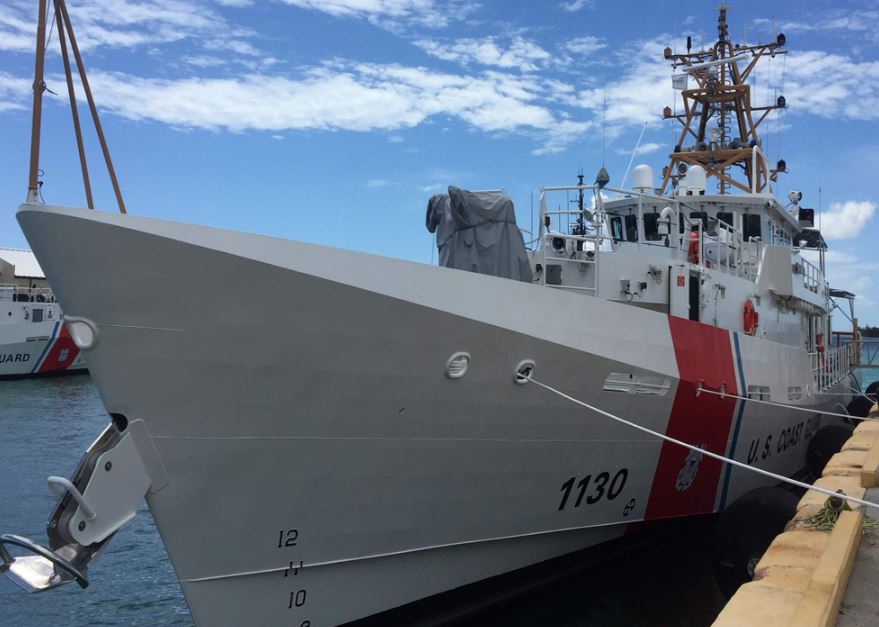 The FRC was accepted by the Coast Guard in Key West, Florida, on Aug. 21, and will be the second FRC stationed in San Pedro, California.
The cutter's namesake, Robert Ward, was a seaman first class on USS Joseph T. Dickman during the battle of Normandy.
While serving as coxswain in the first wave of landings, he successfully landed his troops despite heavy enemy oppression and went back to guide to safety two other crews whose boats had been destroyed by enemy mortar fire. For his conspicuous gallantry in action against the enemy, Ward was awarded the Silver Star.
The 154-foot FRC is designed to patrol coastal regions and features advanced command, control, communications, computers, intelligence, surveillance and reconnaissance equipment; the ability to launch and recover standardized cutter boats from astern or via side davits; and improved seakeeping and habitability.
The FRCs, which are replacing the 1980s-era 110-foot Island-class patrol boats, have an endurance of five days and reach a maximum speed of over 28 knots. The cutters are complemented operationally by the offshore patrol cutter's extended range and endurance, and the national security cutter's offshore capabilities.
The Coast Guard has ordered 44 FRCs to date. Twenty-eight are in service: 12 in Florida, six in Puerto Rico, two in Alaska, two in New Jersey, two in Mississippi, two in Hawaii and two in North Carolina. Future FRC homeports include Galveston, Texas and Santa Rita, Guam.