US Navy accepts delivery of two Freedom-variant littoral combat ships
The US Navy received the future USS Sioux City (LCS 11) and USS Wichita (LCS 13) in a ceremony at the Fincantieri Marinette Marine shipyard in Wisconsin on August 22.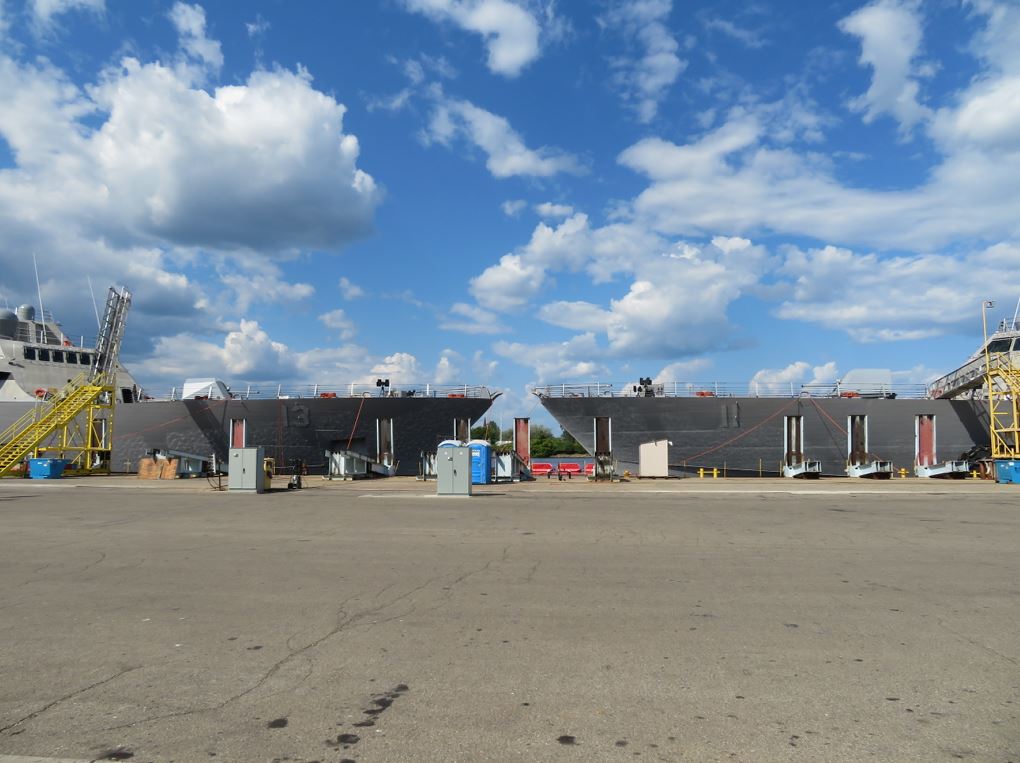 Sioux City and Wichita, respectively, are the 14th and 15th littoral combat ships (LCSs) to be delivered to the Navy and the sixth and seventh of the Freedom variant to join the fleet.
These deliveries mark the official transfer of the ships from the shipbuilder, part of a Lockheed Martin-led team, to the US Navy. It is the final milestone prior to commissioning.
Both ships will be commissioned later this year, Sioux City in Annapolis, Maryland, and Wichita in Jacksonville, Florida.
Capt. Shawn Johnston, commander, LCS Squadron Two, welcomed the ships to the fleet, saying, "The future USS Sioux City is a welcome addition to the East Coast Surface Warfare Division. Both her Blue and Gold crews are ready to put this ship through her paces and prepare the ship to deploy.
"The future USS Wichita is the first East Coast Mine Warfare Division ship," he said. "She will have a chance to test some of the latest and greatest mine warfare systems after she completes her remaining combat systems trials."
Several additional Freedom variant ships are under construction at Fincantieri Marinette Marine. The future USS Billings (LCS 15) is preparing for trials in spring 2019. The future USS Indianapolis (LCS 17) was christened/launched in April. The future USS St. Louis (LCS 19) is scheduled for christening and launch in the fall. The future USS Minneapolis-Saint Paul (LCS 21) is preparing for launch and christening in spring of 2019, while the future USS Cooperstown (LCS 23)'s keel was laid earlier this month and is undergoing construction in the shipyard's erection bays. The future USS Marinette (LCS 25) started fabrication in February, while the future USS Nantucket (LCS 27) is scheduled to begin fabrication in the fall.
The LCS class consists of the Freedom variant and Independence variant, designed and built by two industry teams. The Freedom variant team is led by Lockheed Martin (for the odd-numbered hulls, e.g., LCS 1). The Independence variant team is led by Austal USA (for LCS 6 and follow-on even-numbered hulls). Twenty-nine LCSs have been awarded to date, with 15 delivered to the Navy, 11 in various stages of construction and three in pre-production states.