Brazil's new helicopter carrier arrives home
The Brazilian Navy's new helicopter carrier PHM Atlântico (A 140) arrived at her homeport in Rio de Janeiro on Saturday after a 25-day voyage from Plymouth, UK.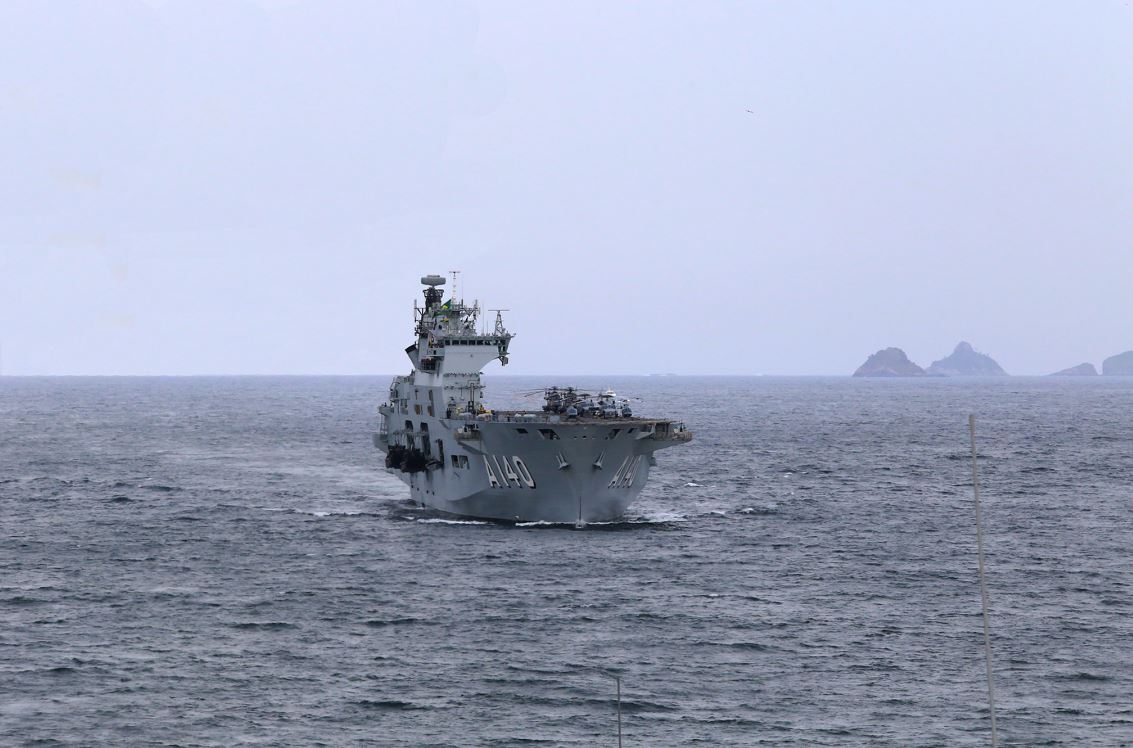 The former Royal Navy ship (ex-HMS Ocean) was refitted in Plymouth before the Brazilian crew underwent Flag Officer Sea Training (FOST) ahead of their voyage to Brazil which started August 1.
Atlântico made a port call in Lisbon, Portugal, before the start of her transatlantic journey. On August 23, the ship welcomed aboard first Brazilian aircraft as UH-15 Super Cougar, SH-16 Seahawk and Bell Jet Ranger helicopters landed on the flight deck.
Pouso no PHM "Atlântico" visto de dentro da cabine de um UH-15 "Super Cougar" do 2° Esquadrão de Helicópteros de Emprego Geral. pic.twitter.com/1xsxYi48ZU

— Marinha do Brasil (@marmilbr) August 25, 2018
Brazil bought the 202-meter long ship from the Royal Navy for a reported price of £84 million. HMS Ocean was officially decommissioned from Royal Navy service on March 27, 2018, after 20 years of service.
The 22,000-ton helicopter carrier is capable of simultaneously operating up to seven aircraft on its flight deck and carrying up to twelve aircraft in its hangar. The ship arrived in Brazil with 303 crew and will receive further 129 crew for operations.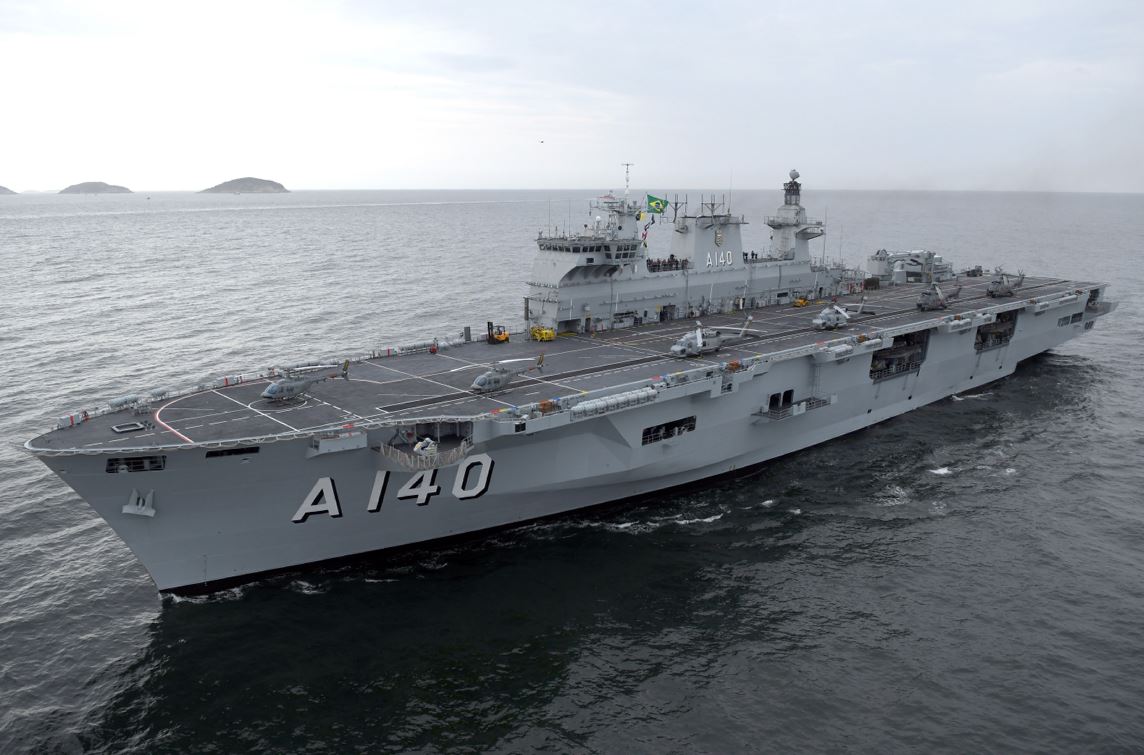 PHM Atlântico (A 140) officially entered Brazilian Navy service in a ceremony at the UK naval base in Devonport on June 29, 2018.