Construction starts on Chilean Navy's Antarctic icebreaking vessel
Chilean state-owned shipbuilder ASMAR has officially started construction on the new Antarctic icebreaking vessel for the Chilean Navy.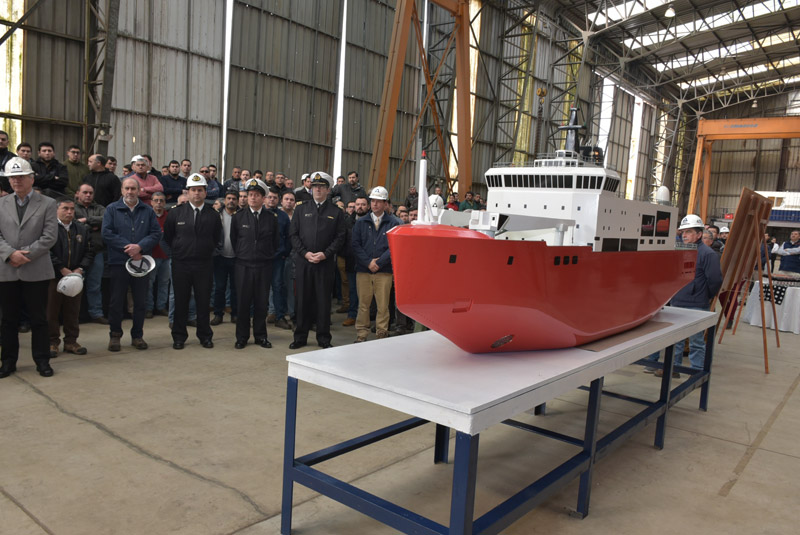 The steel-cutting ceremony took place on August 16 and was attended by shipyard and navy officials.
Dubbed Project "Antarctica I", the new Polar-class vessel will replace the icebreaker Contraalmirante Oscar Viel Toro which is nearing the end of its useful service life.
Antarctica I is scheduled to be delivered in 2021 and a maiden voyage to Antarctic Polar Circle is expected to take place in 2023.
Once built, the 111-meter vessel will undertake roles that include logistic support, search and rescue (SAR) and scientific research south from the Antarctic Polar Circle. The operation period shall be at least eight months per year in the vicinity of Alejandro I Island.
The vessel will be capable of operating in icy waters, navigating continuously at a constant speed of 3 knots over a 500 kPa flexural strength ice of 1-meter thickness and covered with a 20-centimeter layer of snow.