RAN frigate, oiler deploy for operations, drills
Royal Australian Navy frigate HMAS Stuart and oiler HMAS Sirius got underway from Fleet Base West on August 22 for several months of operations.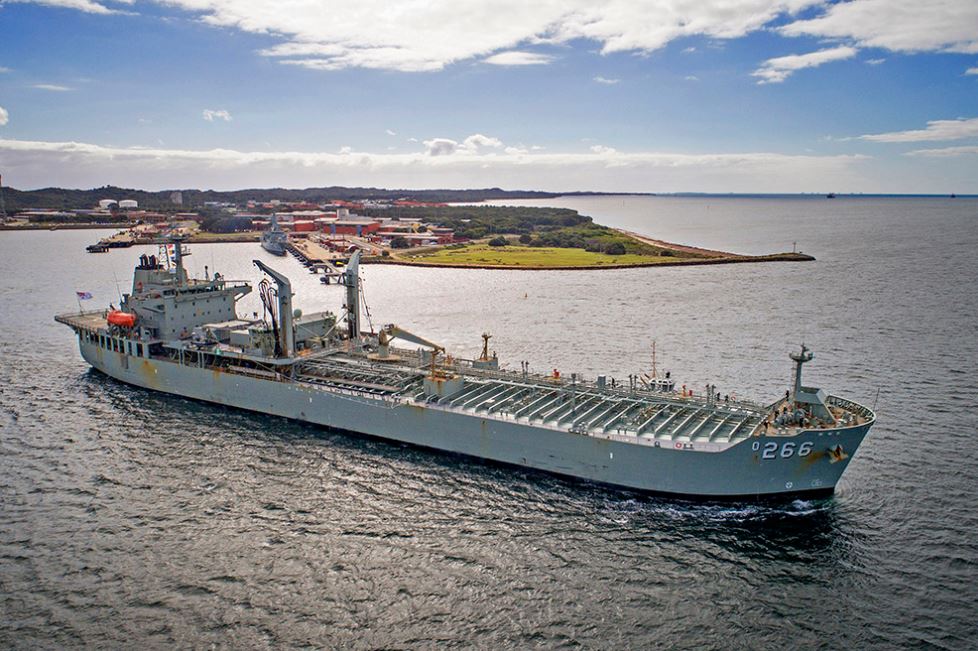 Despite sailing together for the Australian-hosted exercise Kakadu 2018 which will be held off Darwin, both ships will have a very different schedule of events over the next few months as their programs take them to various ports of call, both in Australia and overseas.
Stuart is expected to return towards the end of the year. Following her deployment, Sirius will enter a period of maintenance on the east coast before returning to Fleet Base West next year.
Speaking before Sirius slipped her lines, Senior Officer Western Australia, Commodore Brett Dowsing, said the deployment of these ships was a significant occasion.
"The deployments of Sirius and Stuart today is extremely important to Australia's national interests," he said.
"As well as participating in a number of significant exercises during their deployments, Sirius and Stuart will also be flying the flag for Australia.
"As such, every member of these ships' companies are ambassadors not only for your ships and Navy but also for our country."
Exercise Kakadu is a biennial, multi-national drill which grows in scale with every iteration. This year's iteration is expected to host navies from some 27 countries for live fire exercises, submarine detection and deterrence, and aircraft operations. This year will also be the first time a Chinese frigate is taking part in the drill.