US-led CARAT exercise arrives in Timor-Leste
The US Navy-led Cooperation Afloat Readiness and Training (CARAT) exercise kicked off at Port Hera Navy Base in Timor Leste on August 27.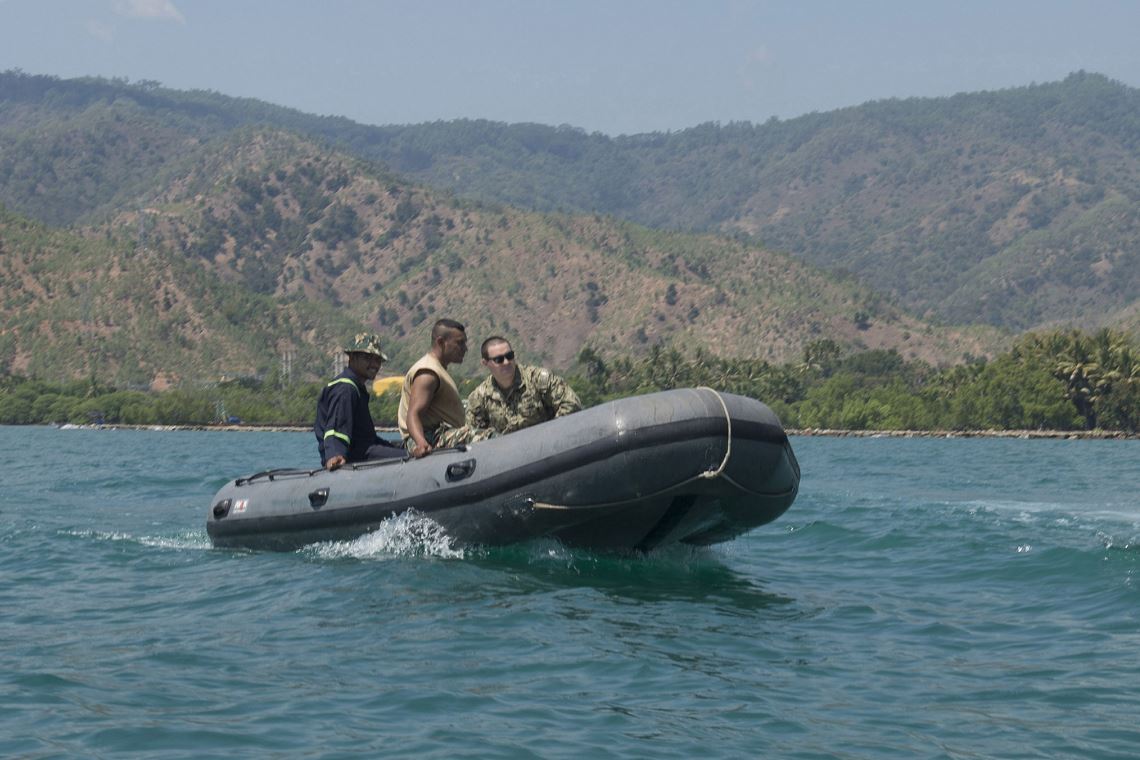 The CARAT with Timor-Leste Defense Force (F-FDTL) is part of a series of drills conducted with countries in the Indo-Pacific.
The nine-country exercise kicked off in June with the Royal Thai Navy continuing with Malaysia and Indonesia. Additional phases of CARAT will occur in Brunei and Bangladesh in 2018 along with similar maritime training engagements and activities with Vietnam and the Philippines
CARAT Timor Leste
CARAT Timor Leste is designed to address shared maritime security concerns, build relationships and enhance interoperability among participating forces.
"This year our forces will conduct integrated training in small boat safety and engine maintenance, basic shipboard medical procedures, and evidence processing and physical controls," said Lt. Cmdr. Edward Yandoc, officer in charge of Coastal Riverine Group (CRG) 1 Det. Guam. "This exercise enhances capability, cooperation, and interoperability between United States and Timor-Leste naval forces."
In its sixth year in Timor-Leste, CARAT 2018 will focus on improving maritime security capabilities and increasing interoperability. The exercise is just one aspect of the growing US-Timor-Leste partnership, which includes annual port calls by US Navy ships, visits by senior US Navy leaders and ongoing civic action projects by US Navy Seabees deployed to the Timor-Leste Civic Construction Action Detail for the past decade.
During this year's exercise, US Navy sailors assigned to Coastal Riverine Group (CRG) 1 Det. Guam and 7th Fleet Surgeon's Office will train with their F-FDTL counterparts at Port Hera and the surrounding area. The training will consist of medical and small boat subject matter expert exchanges as well as service projects, receptions and sporting events that will allow participants to interact with the local community.